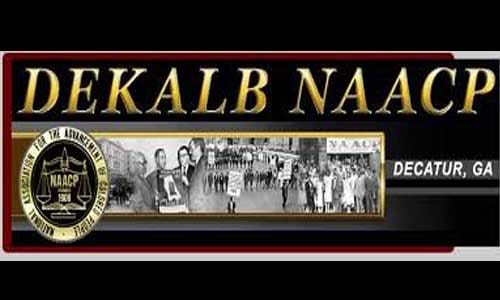 DECATUR, GA—The NAACP DeKalb branch is celebrating 66 years of being chartered. The branch is asking members and friends to join the celebration by purchasing Founders Day T-shirts to wear at the general membership meeting, which will be held on Saturday, May 22,10 a.m., 3011 Rainbow Drive, Suite 180A, Decatur.
The T-shirts and other merchandise will be available for pur\chase Wednesday – Friday(May 19-21) noon to 6 p.m. You may pay ahead via cash app ($NAACPDeKalbGA) or credit card so that the merchandise will be ready for pick up.
For more information, contact Stella Jones at the DeKalb NAACP office404-241-8006.