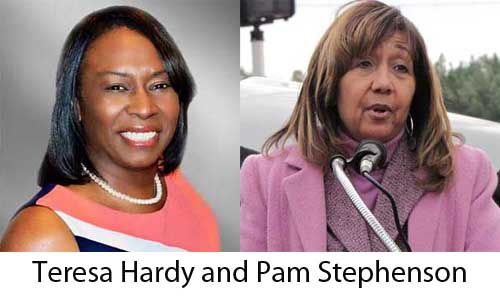 DECATUR—The National Association for the Advancement of Colored People (NAACP) DeKalb has called on Gov. Brian Kemp to call a special election to fill the House District 90 seat left vacant by the resignation of former Georgia House of Representative Pam Stephenson. 
Stephenson ran unopposed in the primary election in June 2020 and won her seat. However, her daughter, Taurene Stephenson, acting as her guardian with power of attorney, filed a resignation with the Georgia governor's on Sept. 10, 2020.
The upcoming 2021 General Assembly and the absence of a representative for House District 90 are of particular concern to the NAACP. 
 "I am not sure many people in District 90 are aware that as of this moment, there is no one to represent them in the upcoming General Assembly, or if they are aware that Rep. Stephenson has resigned. With so many pressing issues which impact the citizens of District 90, the thought of no representation for this area is unacceptable," said DeKalb NAACP Branch President Teresa Hardy.
A large portion of District 90 is in Henry County, but a significant portion of it with a large population is in central South DeKalb extending north to Covington Highway.
"The DeKalb NAACP is calling on all of the citizens in DeKalb and Henry counties to contact Governor Kemp and let him know that they want him to call for a special election as required by law to fill this vacancy," said Hardy. "It would have been good to have had the position on the January 5th runoff ballots; but since it is too late for that, a special election is now necessary," she added.