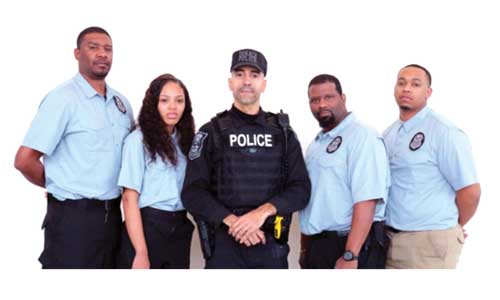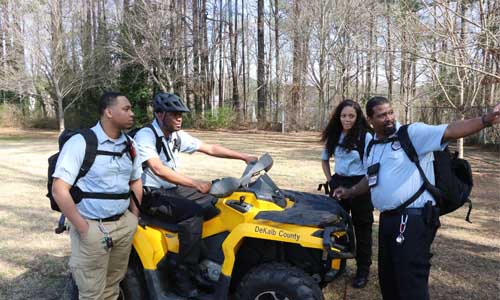 DeKalb increases park safety with new rangers 
By Valerie J. Morgan
Four rangers are patrolling DeKalb County's parks seven days a week since the bodies of two women were discovered in unrelated incidents.
This month, police arrested the suspect believed to have shot and killed Maya Mitchell, 24. A jogger discovered Mitchell's body in Glen Emerald Park on New Year's Eve.  At press time, no one had been arrested in the death of Shantrelle Monroe, 24, whose body was discovered behind a recreation area near the 900 block of Lake Drive Court near Stone Mountain. Police said they believe Monroe was lured to a trail. Authorities said they do not believe the murders are related.
"The rangers are working shifts from dawn to dusk," said Andrew Cauthen, county spokesman. Now, we have more eyes in the parks."
County officials say as rangers focus on safety, they are already making an impact as they patrol DeKalb's 112 parks, which cover 6,591 acres of greenspace.
"We've seen a noticeable difference in the reduction of dumping, which has been a problem in some of the parks," Cauthen said.
Residents have complained about a growing problem of illegal dumping in county parks, prompting cleanups including more than 20,000 tires dumped at Fork Creek Mountain Park.
Cauthen said the rangers have a checklist of things they are looking for as they patrol on bikes, ATVs, county vehicles and by foot.
We're getting reports from the rangers about vandalism, graffiti, broken lights, litter and other facility issues," Cauthen said.
The DeKalb County Board of Commissioners and CEO Michael Thurmond endorsed the park ranger initiative in 2018. Cauthen said the rangers came aboard in December as a result of new positions included in the county's general operating budget.
Last February, Thurmond hired Chuck Ellis as director of Recreation, Parks and Cultural Affairs. Ellis, a native of Lexington, Kentucky who has spent 35 years in government, formerly served as director of Parks, Recreation and Cultural Arts in Hollywood, Florida, as well as acting assistant city manager.
In his new role, Ellis oversees 200 full- and part-time employees and a budget of $12.8 million.
Cauthen said the new rangers—one woman and three men—were selected for the jobs because of their love for outdoors.
"The county was particularly searching for people who loved outdoors," said Cauthen.
The rangers also will be involved in community outreach and public awareness. They are under the supervision of DeKalb Park Police Coordinator, Officer Jean-Jacques Lambotte.