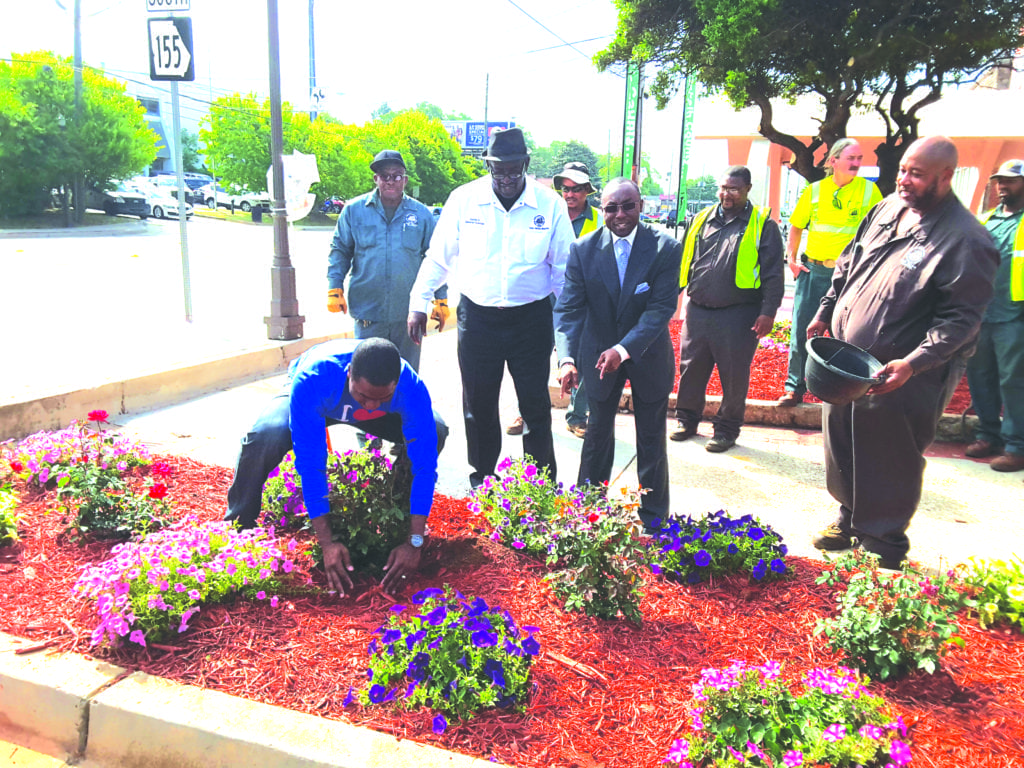 DeKalb County has launched its Keep DeKalb Beautiful Beautification Unit, a one-stop shop that will include code enforcement, the county's Foreclosure/Vacant Property Registry, and mowing and herbicide crews. Its mission: to give DeKalb a beautiful new image.
The county officially opened the unit on May 12 at 1807 Candler Road in Decatur. The building, which had been vacant for years, formerly served as DeKalb's office for Community Development. Marcus Kellum, the county's former code enforcement administrator, was announced as the new director of the beautification unit.
"We will have 190 people in this unit. That's a lot. Not only is it pulling people together, we've invested in hiring to enhance our beautification efforts," said DeKalb Interim CEO Lee May.
May said he also has tasked the county's legal department with putting more teeth into DeKalb's ability to assist code enforcement officers with sign litter, which he considers a big problem, especially in South DeKalb.
Meanwhile, Kellum said he is looking forward to heading up the new office and commended county leaders for pulling all of DeKalb's beautification resources under one roof.
"This is the natural synergy that we always needed," Kellum said.
"I'm looking forward to some great projects, some really incredible things we can do as a unit to change the way DeKalb County looks, to focus on beautification and to prove to folks that we care about our county."
DeKalb Commissioner Larry Johnson, who also attended the kickoff, said it will not only take county employees but everyone in the community working together to make a difference.
"I'm excited for helping to push the ball forward. I've been fighting for this for years. It's in District 3 and 6. For me, it's the gateway to South DeKalb," said Johnson. "When you come down Candler Road, it should be the epitome of beautification."
DeKalb Commissioner Kathie Gannon, whose District 6 includes Candler Road, said she is hoping the new unit will help to educate the community on how it can take more pride in keeping the areas clean.
"We have a lot of education to do," said Gannon, as she pointed out that a motorist was emptying an ashtray out of the window. "This is our county and we need to start picking up after ourselves. There are entirely too many fastfood restaurants without garbage cans and people walking around with fastfood in their hands and when they're done, they throw it."
To participate in DeKalb's ongoing beautification initiative, contact Nichole Simms at jnsimms@dekalbcountyga.gov or call 404-371-2552.