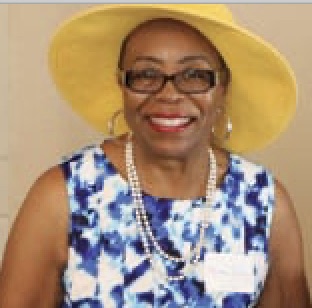 LITHONIA, GA–Martha H. Calloway, longtime executive director of the City of Lithonia Housing Authority, has passed away. City officials said that Mrs. Calloway died on Saturday, Jan. 22.
Funeral arrangements are still being made by her husband and family members, said Mayor Shameka Reynolds.
"We will provide more information as it becomes available," said Reynolds. " The city and Housing Authority plan to have a memorial service to honor her memory in the near future."
Mrs. Calloway was a resident of Macon, Georgia.  
Photo: Martha H. Calloway is pictured as the hostess of a high tea that she held for seniors and volunteers of the Lithonia Housing Authority in June 2016.  Photograph by Glenn L. Morgan/OCG News