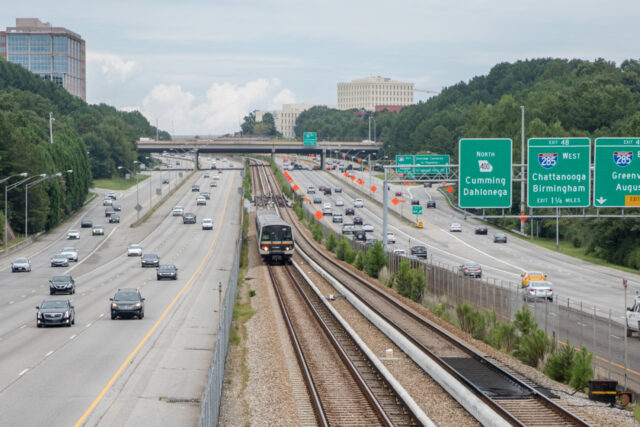 ATLANTA—MARTA's Red Line rail service south of Dunwoody has resumed, but customers urged to allow extra time as construction continues, officials said today.
Services on portions of the Red Line had been temporarily suspended, due to the transit agency's track replacement project between Buckhead and Medical Center stations on the Northland DXO (double crossover). As work continues on the project, trains are moving on a single track through the area. MARTA officials said customers still will need to allow themselves a little extra time to travel.
Approximately 16,000 customers have taken advantage of the free shuttle buses that provided transportation between Dunwoody, Medical Center, Buckhead, and Lenox stations, officials said. There were 1,180 MARTA Connect rides taken at a cost of $16,342 during the upgrades.
A reminder that MARTA Connect is an Uber or Lyft voucher customers can download and use to travel to and from the affected rail stations.