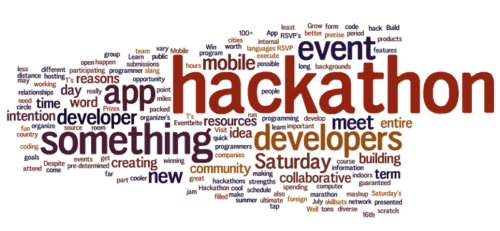 ATLANTA—MARTA is inviting those in technology and design to put on their creative hats to develop innovative solutions during MARTA's Third Hackathon event this weekend at the Garage on Tech Square.
The upcoming Hackathon will run for a 24-hour session and provide an interactive and collaborative opportunity to assist MARTA's technology department in finding meaningful ways to enhance the ridership experience. All coding and programming enthusiasts, regardless of technology familiarization, are welcome to participate.
Additionally, this series installment will focus on ways to increase MARTA ridership and improve overall customer satisfaction.
"We're truly excited by the energy and creativity that these exercises bring to the human centered concepts at MARTA," said MARTA Chief Information Officer Ming Hsi. "This Hackathon series has been extremely important in building connections, preparing new technology and improving MARTA transit services."
Led by MARTA and partners Sandbox ATL, Code for Atlanta, HackGT, and other community groups, the Hackathon debuted in 2016.
Participants work on teams and present their prototype solutions to a panel of judges. Winning projects from the Hackathon series have the potential to be future ventures by MARTA.
WHAT: MARTA Hackathon
WHEN: Friday, Sept. 8, 5:30 p.m., to Saturday, Sept. 9, 7:30 p.m.
WHERE: The Garage at Tech Square
848 Spring Street Northwest
Atlanta, GA 30308
For additional information or to register, visit www.itsmarta.com/hackathon.aspx