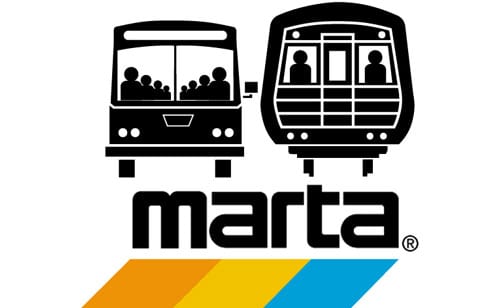 In preparation for Saturday's first Atlanta Falcons preseason home game, MARTA is encouraging all fans to utilize the rail system for easy access to and from the new Mercedes Benz Stadium. MARTA rail services will provide extra trains to help fans get back home quickly.
"We want all Falcons fans and visitors to have an incredible experience at the new Mercedes Benz Stadium," said MARTA GM/CEO Keith Parker. "These friendly reminders will help to ensure that all of our game day patrons have a worry-free commute to and from the Mercedes Benz Stadium."
Helpful Tips:
Make sure you have upgraded to the new silver Breeze card. The blue Breeze cards are no longer accepted.
Utilize the Dome/GWCC/Philips Arena/CNN station coming and going. Please note that Vine City Station has limited capacity and cannot adequately address the expected volume of fans on game day.)
Purchase a round trip ticket (two trips) to avoid long lines for your return trip.
Below is a link to a helpful video showing Falcons fans and visitors the best route utilizing MARTA.