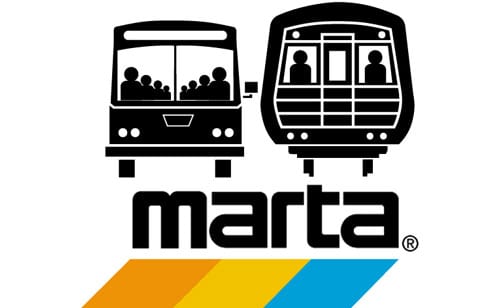 MARTA increases services, security for Labor Day weekend
ATLANTA—Whether traveling to the Chick-fil-A Kickoff Game or Dragon Con 2017, you'll want to take MARTA to navigate the busy holiday weekend expected downtown.
MARTA is increasing train frequency on Saturday, Sept. 2, and beefing up security presence at all 38 rail stations throughout the weekend, officials said this morning.
"We anticipate an influx of weekend riders due to a holiday weekend filled with parades, festivals and sporting events," said MARTA GM/CEO Keith Parker. "MARTA is working to meet the projected ridership demand by providing increased service to help ensure an enjoyable and convenient commute for our patrons."
During Labor Day weekend, MARTA's northbound and southbound line will run at approximately seven- minute intervals and the eastbound and westbound lines will run in 12-minute intervals.
Last year, MARTA registered more than 283,000 rail riders during Labor Day Weekend.
"As these annual events continue to grow, we are looking for even more participants to take advantage of the convenience and affordability that MARTA offers," Parker said.
Helpful Tips:
• Make sure you have upgraded to the new silver Breeze card. The blue Breeze cards are no longer accepted.
• Purchase a round-trip ticket (two trips) to avoid long lines for your return trip.
• Download MARTA's "On The Go" App to track bus and train arrivals in real time.
For a list of activities, visit: http://bit.ly/2wqapei