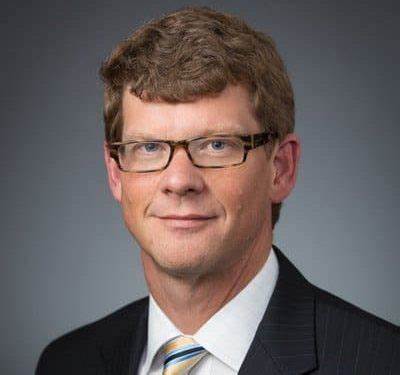 DECATUR—MARTA CEO/General Manager Jeffrey Parker died Friday (Jan. 14) after he was struck by a train at the East Lake station. Transit agency officials have confirmed Parker committed suicide but did  not provide any other details. Officials said the incident happened around 10:30 p.m. Parker was 56.
MARTA officials asked the community to pray for Parker's wife, Erin, their two daughters and other family members and friends.
Parker, who had over 35 years of experience in the transportation industry, was named CEO/General Manager of the transit agency in 2018. Prior to joining MARTA, he was Vice President of HNTB Corp, one of the country's leading architecture and engineering firms. He also served as Commissioner of the Connecticut Department of Transportation  and the  Massachusetts Bay Transportation Authority. He was previously employed by MARTA from 2005 to 2008 as senior director of Transportation Operations, according to his bio on MARTA's web site.
The MARTA Board of Directors named Collie Greenwood as interim General Manager and CEO of MARTA at a special called board meeting on Saturday, Jan.15. An experienced transit professional and former Chief Service Officer with the Toronto Transit Commission, Greenwood joined MARTA in 2019 as the head of Bus Operations and was promoted to Deputy General Manager of Operations last January.
"Jeff Parker has built an incredible team of professionals to lead MARTA into its expansion phase with a renewed commitment to improving the customer experience. As the head of operations, Mr. Greenwood has been central to that work and his appointment ensures continuity of our shared vision," the board said in a statement.
Meanwhile, officials from throughout metro Atlanta are mourning the death of Parker:
MARTA Board of Directors Chairwoman Rita Scott issued the following statement: 
"The MARTA Board of Directors grieves the shocking death of our GM/CEO Jeff Parker who has died by suicide. He was an outstanding leader and steward of MARTA whose passing leaves us all heartbroken.
As Chairwoman and on behalf of my fellow MARTA board members, we are devastated at this loss as we valued Jeff's leadership and looked forward to him bringing his vision for transit to fruition. The entire metro Atlanta region owes him a debt of gratitude for his transformational efforts and we will not stop working to build on the foundation he created.
As we struggle to understand the complexity of this tragedy, we grieve with and for his wife Erin, his daughters and all of Jeff's family and friends as well as his MARTA family. As we continue to grieve, we want you to know that suicide is preventable and help is available to you.  
For access to services and immediate crisis help, call the Georgia Crisis & Access Line (GCAL) at 1-800-715-4225, available 24/7," Scott said in a statement.
Atlanta Mayor Andre Dickens called Parker a close friend in expressing his grief:
"I am shocked and saddened to learn of the sudden and tragic death of my colleague and friend Jeff Parker. As MARTA'S General Manager and CEO, Jeff and I worked closely together when I chaired the Transportation Committee on City Council. Jeff understood that MARTA is more than just a transportation system—it represents connectivity for residents and visitors of our great city and region. My thoughts and prayers are with Jeff's family and friends, and with the staff and board at MARTA, during this very difficult time."
Statement From Atlanta City Council Chairman Rob Pitts:
"Jeff Parker was one of the kindest and most well-respected individuals I've ever had the pleasure of knowing. He was a consummate professional – completely dedicated to doing the best job possible. His death is a loss for our whole region. I will keep him, his family, his friends, MARTA, and all those who knew him in my prayers. May he rest in peace."
The Atlanta City Council issued the following statement:
"Jeff Parker's passing is profoundly heartbreaking, and our deepest condolences go out to his family and friends. His time at MARTA was marked with both a pragmatic and profound vision for our region's future, and his intelligence, thoughtfulness and dedication will be sorely missed. We ask that you keep his loved ones and the staff and board at MARTA in your thoughts and prayers as we mourn this devastating loss."
DeKalb County CEO Michael Thurmond expressed his grief:

"We are deeply saddened to hear of the passing of my friend MARTA CEO Jeff Parker. Jeff was a thoughtful and dedicated leader and will be missed by all who knew him. Our thoughts and prayers are with his family, colleagues at MARTA, and all those who loved him."
Britt Dunams, President of Amalgamated Transit Union Local 732, offered his condolences:
"We are deeply saddened and shocked to hear of the tragic death of MARTA General Manager/CEO Jeffrey Parker.
"Parker understood the importance of MARTA and public transit for our city, our members, and our citizens. Recently, we had been working with Parker to further strengthen the relationship between our Union and management that recognized the critical role our members have played in keeping our communities moving through the challenging times of the pandemic. In his memory, we will continue that important work and strive to make MARTA safer, more accessible, and more affordable for all Atlantans.
"On behalf of the more than 2,500 brothers and sisters of ATU Local 732, we send our heartfelt condolences and prayers to Parker's wife, children, and entire family."
Amalgamated Transit Union Local 732 represents more than 2,500 workers at MARTA, MARTA Mobility, Gwinnett Transit, Cobb County Transit, and Fulton Service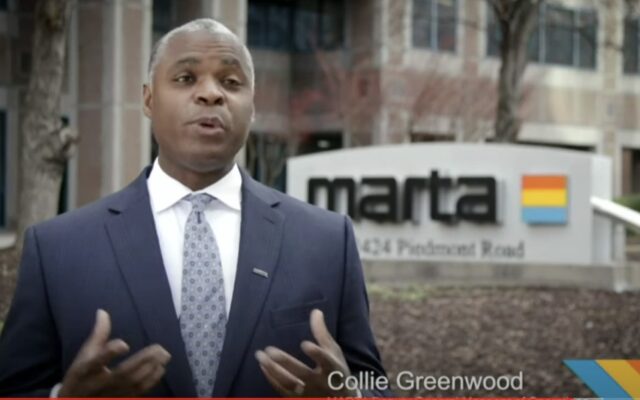 Collie Greenwood is the interim General Manager and CEO of MARTA