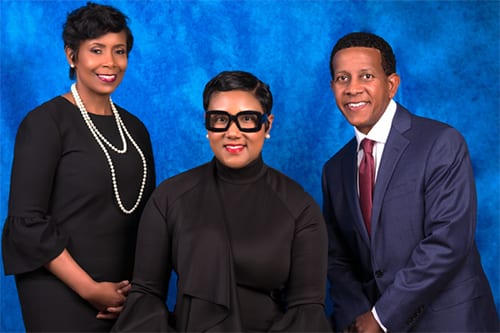 DeKalb County Commissioner Lorraine Cochran-Johnson announced today that G. Leah Davis, Ph.D., will serve as her chief of staff.
Davis has more than 20 years of work and management experience in the public and nonprofit sectors. A former senior management analyst for the City of Atlanta, Department of Watershed Management's Office of Performance and Accountability, she led performance review projects to improve the efficiency and effectiveness of operations. Her hard work earned her the Department of Watershed Management Commissioner's Award in 2018.
Johnathan "J.P." Phillips will serve as Johnson's constituent liaison. Phillips has resided in the Super 7 District for more than 22 years. He was born in Griffin, Georgia where he was a member of the Griffin High school Class of 1980. Along with completing his marketing degree in 1984 from Morehouse College, he completed MBA courses at Keller Graduate School of Management and Health Care Science courses at Atlanta Technical College.