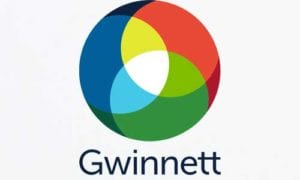 GWINNETT COUNTY, GA– Restaurant patrons in Gwinnett County now will be able to have cocktails delivered to their homes with their restaurant takeout orders under a new county ordinance.
The Gwinnett County Board of Commissioners on Tuesday, March 1, voted to change the current county ordinance to allow deliveries of wine, beer and mixed drinks with takeout orders from restaurants.
The board also approved extended alcohol sales on Sunday. The new hours for beer and wine sales on Sunday have been extended two hours. Now, residents can purchase alcohol beginning at 11 a.m. until midnight.
The updated ordinance on alcohol deliveries follows on the heels of updates to state law.
In June 2020, Georgia lawmakers passed legislation legalizing home delivery of alcoholic beverages, saying HB 879 was in response to consumer demand in the midst of a global pandemic that forced residents to stay home.
The state Department of Revenue has issued rules governing home deliveries of alcohol based on legislation the General Assembly passed in June.
Under the state law, delivery drivers must check IDs to make sure the buyer is old enough to purchase alcohol.
The state law allows local municipalities to opt out of allowing alcoholic beverage delivery.
In other action, the BOC on Tuesday approved using a former grocery store to become a county storage facility.    
The board gave the green light for a contract to renovate a former grocery store on Grayson Highway in Lawrenceville.  The renovated 87,000 square-foot facility will house county government records, emergency management equipment plus office and workspaces. The Records Management Center will be relocated from its current location on Grayson Highway.
The contract was awarded to Hogan Construction Group, LLC for $6 million and will come from the County's construction services budget.