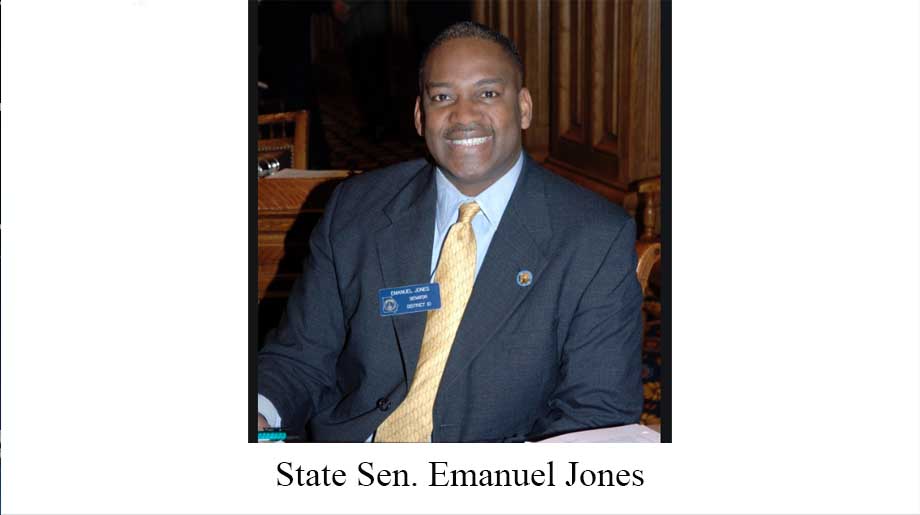 ATLANTA—Gov. Brian Kemp has appointed Sen. Emanuel Jones (D – Decatur) to the Georgia Jobs and Infrastructure Committee on Economic Impact, which will be responsible for receiving applications and making recommendations to the governor regarding federal coronavirus relief funds allocated to Georgia through the American Rescue Plan. State government entities, units of local government, industries, and nonprofits will be eligible to apply.
"Today, I am naming a bipartisan group of state leaders to three Georgia Jobs and Infrastructure Committees focused on broadband, water and sewer infrastructure, and the economic impact of the COVID-19 pandemic," said Kemp. "These committees will ensure federal coronavirus relief dollars are allocated strategically across our state and address one-time funding needs in these three key areas."
Jones said it is an honor to serve on the committee.
"The American Rescue Plan Act funding is vital for the recovery of the state and I am honored to be able to be serve on the Economic Impact Committee," said Jones. "I am looking forward to working with my fellow committee members to get Georgians the vital federal coronavirus funding they need. Our state's economy was hit hard during the pandemic and it is crucial that we allocate the federal dollars in a strategic but timely manner."
The Georgia Jobs and Infrastructure Committees will receive applications beginning Aug. 1, 2021, at opb.georgia.gov. Applications will close on Aug. 31, 2021, and grants are targeted to be announced the week of Oct. 18, 2021. These dates are subject to change as guidance from the U.S. Department of the Treasury continues to evolve.
The following people were appointed to the Economic Impact Committee:
Alex Atwood – Commissioner, Georgia Department of Administrative Services
Gerlda Hines – Commissioner, Georgia Department of Human Services
Pat Wilson – Commissioner, Georgia Department of Economic Development (GDEcD)
Dr. Jeffrey Dorfman – State Economist, University of Georgia
Robyn Crittenden – Commissioner, Georgia Department of Revenue
Tim Lowrimore – State Forester, Georgia Forestry Commission
Brian Marlowe – Deputy Commissioner for Rural Georgia, GDEcD
Rep. Terry England – Chairman, House Appropriations Committee
Sen. Blake Tillery – Chairman, Senate Appropriations Committee
Rep. Shaw Blackmon – Chairman, House Ways and Means Committee
Rep. Calvin Smyre – Dean, House of Representatives
Rep. Josh Bonner – Governor's Floor Leader
Rep. John LaHood – Vice Chairman, House Game, Fish, and Parks Committee
Sen. Clint Dixon – Governor's Floor Leader
Sen. Emanuel Jones – Secretary, Senate Economic Development and Tourism Committee
Sen. Chuck Hufstetler – Chairman, Senate Finance Committee