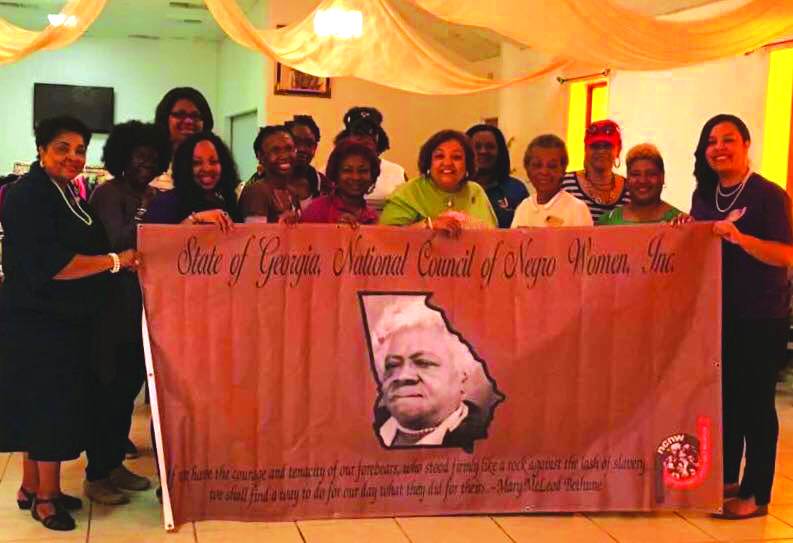 The National Council of Negro Women, Inc. State of Georgia celebrated Dr. Dorothy Irene Heights 105th birthday by distributing items for the tornado victims in Albany, Georgia.
Donations for the April 1 "Warming Hearts and Homes" initiative included dishes, diapers, baby wipes, toiletries, cleaning supplies, school supplies, shoes, clothing, feminine products, and linen.  The initiative was a collaboration for sections for NCNW and spearheaded by Columbus Section President, Kimberly Scott and National Vice Chair of NCNW, Lois Keith.
Participating sections included the DeKalb Section, (Attorney Saundra Davis Forest, President);  Columbus Section (Kimberly Scott, President); Rockdale/Newton County Section (Rhonda Taylor, President); Valdosta-Lowndes Metropolitan Section (Tiffany Vinson, President); and Henry/Clayton NCNW (soon to be chartered (Olayinka Olubunmi, President).
Other partners were NCNW Affiliate AKA – Chi Tau Omega Chapter (Joy Jackson-Guilford, President); East Metro Orchids – Former State Rep. Dee Dawkins Haigler, President Lois Keith, Event Chair-National Vice President of NCNW Dr. Kimberly Scott, Event Co-Chair Sharah Denton, Interim State of Georgia President, NCNW and National Vice Chair of Young Adults/Collegiates.
NCNW Georgia would like to thank Second Mt. Zion Baptist Church in Albany, under the leadership of Pastor Theodus Drake, for the opportunity to give back to those in need.