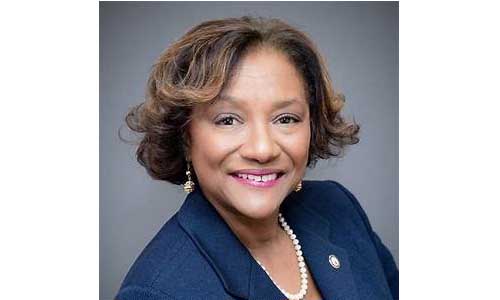 ATLANTA – The Georgia Legislative Black Caucus (GLBC), chaired by State Rep. Karen Bennett (D-Stone Mountain), issued the following statement  today, June 1, in response to the weekend protests against racial and police violence:
"While our country is trying to stave off the threat of one disease, another disease continues to plague our communities. America has to find the courage to confront its racism and how it undermines our greatness and corrodes our soul.
The Georgia Legislative Black Caucus prays and advocates on behalf of victims who have died for no other reason than being black in America. During the past three months, three African Americans have been brutally killed by either police officers or self-proclaimed vigilantes because of racial bias.
We will not stand silent; instead, we stand with the millions of other voices who want these criminals arrested and held accountable to the fullest extent of the law.
We call for the full and transparent investigations of the wrongful and unjust murders of Mr. Ahmaud Arbery, Ms. Breonna Taylor and Mr. George Floyd. Furthermore, we demand everyone involved in each incident is charged and tried for murder.
As policymakers, the Georgia Legislative Black Caucus continues to advocate for measures, such as House Bill 426, bipartisan hate crimes legislation, to protect all Georgians from hatred and violence. Moving forward we intend on identifying policies to address the systemic inequities within our criminal justice system, as well as the blatant health disparities revealed by the COVID-19 pandemic.
It is far time we confront racism in America and end it once and for all."
Established in 1975, the Georgia Legislative Black Caucus is a 501(c)3 non-profit, nonpartisan organization comprised of 65 Georgia House and Senate members.
For more information about the GLBC, please click here.
For more information on House Bill 426, please click here.
Representative Karen Bennett represents the citizens of Districts 94, which includes portions of DeKalb and Gwinnett counties.