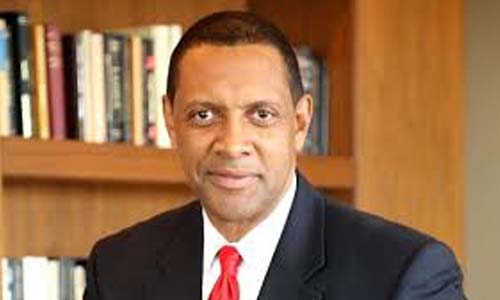 Gubernatorial candidate Vernon Jones won the Forsyth County GOP straw poll, his campaign said Friday (July 2).
"This result is an important achievement for the campaign and signifies the support for Vernon's political message," his campaign office stated in a news release
The Forsyth County Republican Party held a cookout and meet-and-greet at McDonald and Son Funeral Home's community room on July 2. Attendees had a chance to hear from statewide GOP candidates for several offices and a straw poll was conducted to see which Republican candidates voters favored in contested races.
Jones said he was grateful for the support shown to him.
"I am deeply grateful for the support of the great people of Forsyth County. Georgians have not forgotten Brian Kemp's betrayal and are ready for a Governor who will put Georgia First, not back down to Stacey Abrams. This is only the beginning and we're not slowing down," said Jones.
Jones, a former Democrat, pro-Donald Trump supporter, declared his intention to challenge incumbent Republican Gov. Brian Kemp on April 16 as a Republican. Jones served as a state representative from 1993-2001; and 2017-221. Jones served as CEO of DeKalb County from 2001 to 2009.