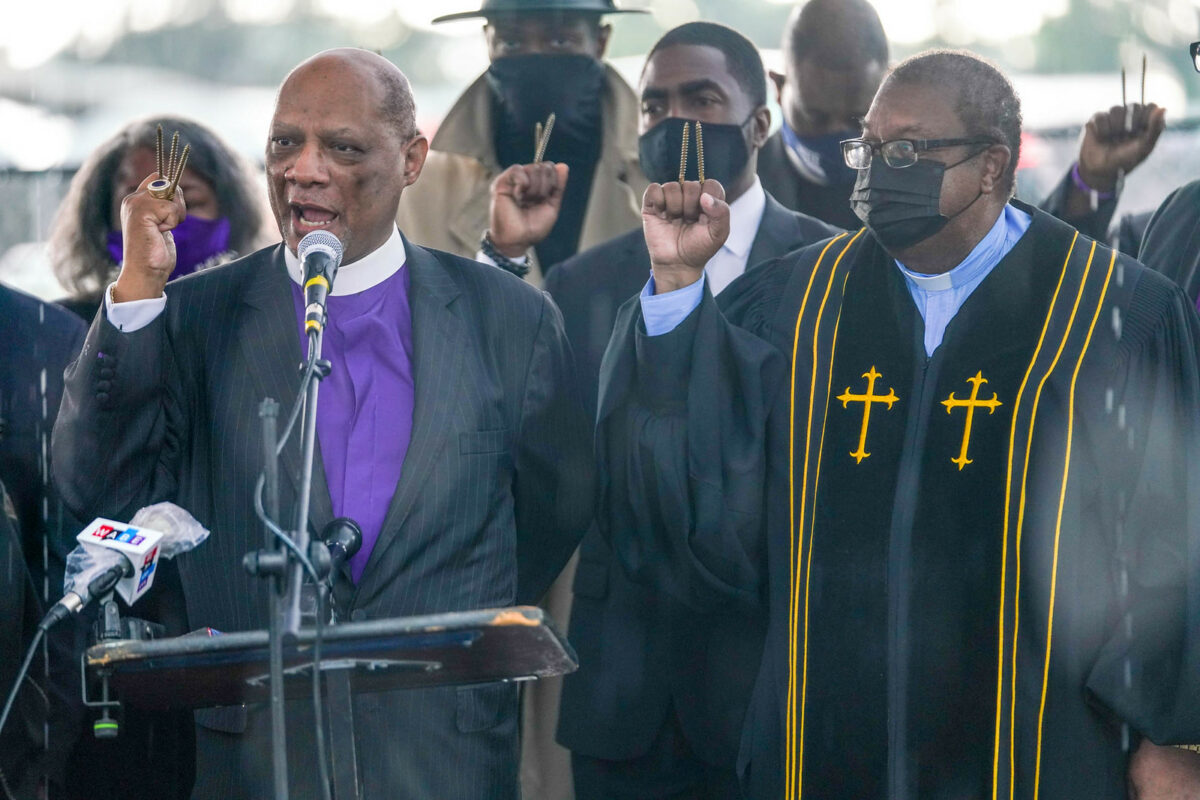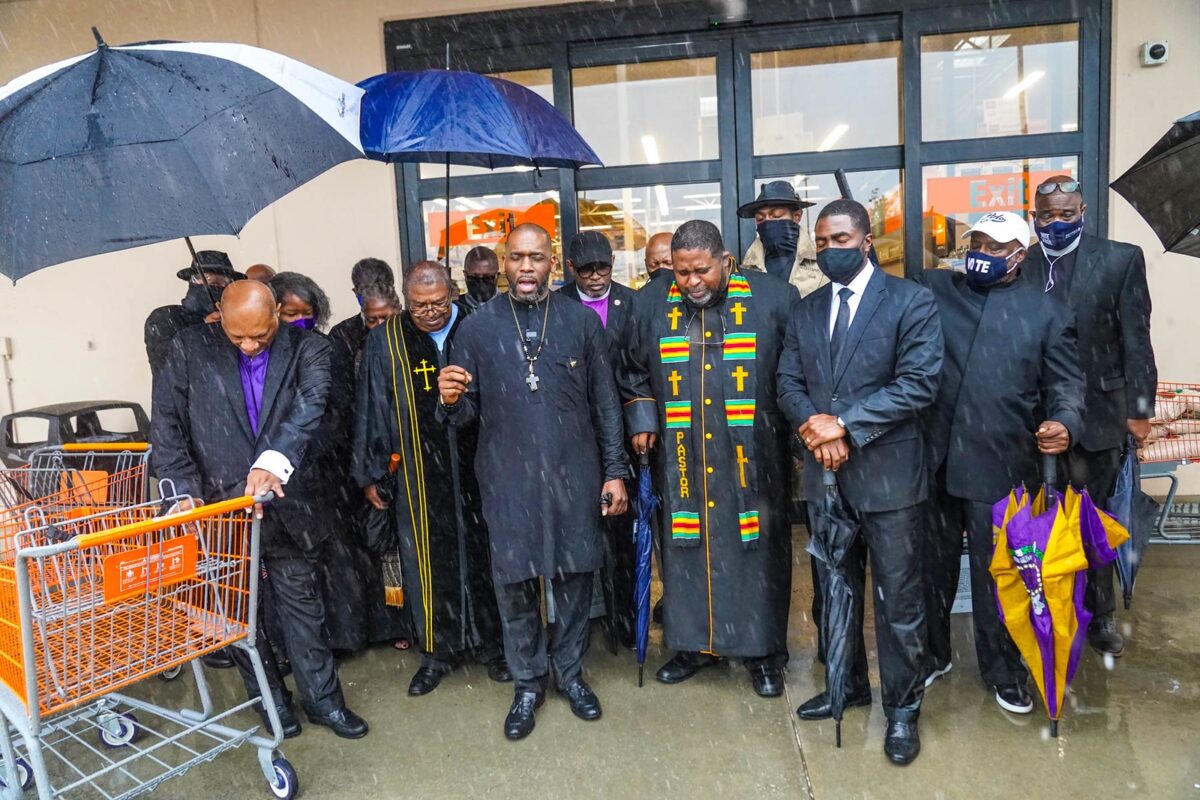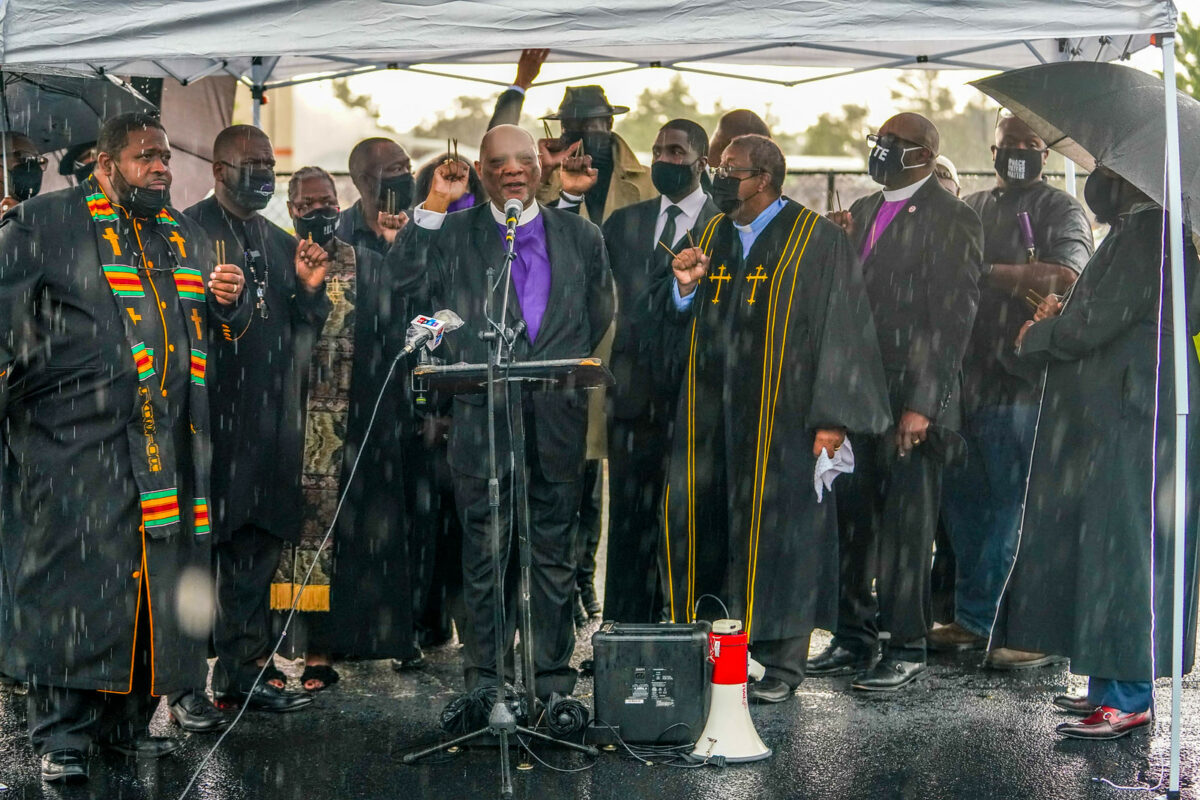 DECATUR—A coalition of African-American faith leaders joined AME Bishop Reginald Jackson today (May 3) to hold a prayer rally and in the rain at The Home Depot on Snapfinger Woods Drive in Decatur.
The demonstration was part of a national boycott against The Home Depot by faith leaders from across Georgia in response to voter legislation signed into law earlier this year by Gov. Brian Kemp
The faith leaders say the legislation significantly diminishes the ability to request and submit absentee ballots, minimalizes voting opportunities across the state, makes it a crime to offer food or water to people waiting in long lines to vote, and places the Republican-controlled legislature in control of the State Election Board.
"In states like Georgia, Blacks and people of color voted in huge numbers and were a big part of turning the state from Red to Blue," stated Bishop Jackson.  "Out of desperation and fear, we have since seen hundreds of Republican legislators across the country put their blind loyalty for Trump over their own constituents, the rule of law, and Democracy.  While the racists supporting this agenda seem intent on saying and doing anything to stay in power, they remain on the wrong side of history."
Late last month, faith leaders from across Georgia called on a national boycott of The Home Depot after being one of the only Georgia-based corporations to repeatedly rebuff the state's faith community efforts to discuss the racist legislation, the alliance of pastors stated.
In the two weeks that have followed since The Home Depot boycott was announced, the number of states that have either passed or are considering voter suppression bills have risen to 47.
The boycott included AME Bishop Reginald Jackson; the Rev. Timothy McDonald, III, Senior Pastor of the First Iconium Baptist Church, founder of the African American Ministers Leadership Council, and President of the African American Ministers In Action of People for the American Way; Dr. Jamal Bryant, Senior Pastor of New Birth Missionary Baptist Church; Reverend Lee May, Lead Pastor at Transforming Faith Church; and other faith-based leaders.