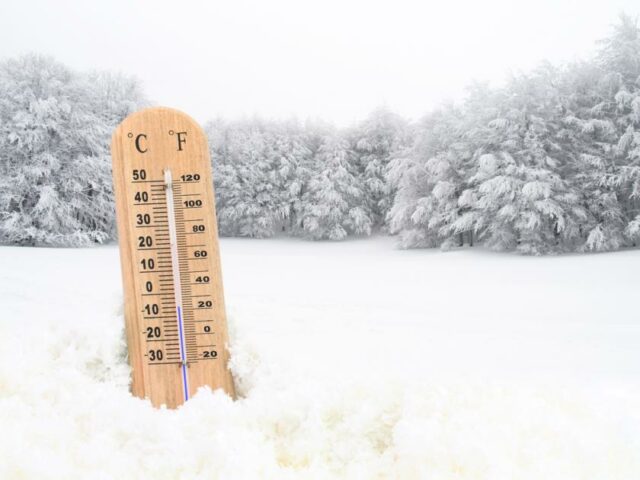 According to the National Weather Service, a wintry mix of rain, ice and/or snow is forecast for this weekend in Georgia. The winter weather is expected between Saturday evening (Jan. 15) and Monday morning(Jan. 17). Lows are expected to dip into the 20s with highs on Sunday in the 30s. Officials say travel could be difficult to impossible, with hazardous conditions impacting travel.
The City of Atlanta issued a media advisory in preparation for the winter event. Mayor Andre Dickens and ATLDOT Commissioner Josh Rowan will meet with staff and review equipment at ATLDOT Operations Facility on Friday, Jan. 14, at 7 a.m. 
City officials said that ATLDOT has a combination of in-house and contracted winter weather resources available for deployment, including:
40 pieces of snow equipment, with more available through contractor support.
300 employees, 150 per shift.
22,500 gallons of brine
5,550 tons of salt
200 tons of gravel
150 tons of sand
Georgia Power also announced preparation plans for the freezing rain, wind and snow predicted to move across Georgia. The company is continuously monitoring changing weather and storm teams are ready to respond to customer outages caused by the winter weather, officials said. Georgia Power is ready to work around the clock in case of power outages, and urges customers to stay safe, including watching for and avoiding downed power lines after the storm.
Resources onGeorgiaPower.com/WinterPrep can help customers stay prepared. Video tips include information on building an emergency kit, staying connected, official watches vs. warnings and more.
Tools You Can Use to Prepare for Severe Weather
Outage & Storm Center – Available at www.georgiapower.com/storm, customers can visit this site to sign up for Outage Alerts, report and check the status of outages, and access useful safety tips and information. Customers can report and check the status of an outage 24 hours a day by contacting Georgia Power at 888-891-0938.
Outage Alerts – Subscribe to the free Georgia Power Outage Alert service to receive personalized notifications and updates via text message.
Outage Map – Housed within the Outage & Storm Center, Georgia Power's interactive Outage Map provides near real-time information, allowing users to see where outages are occurring across the state and track estimated restoration times.
Georgia Power Mobile App – Download the Georgia Power mobile app for Apple and Android devices to access storm and outage information on the go.
@GeorgiaPower on Twitter – Follow @GeorgiaPower on Twitter for storm tips, outage updates, customer service and more.