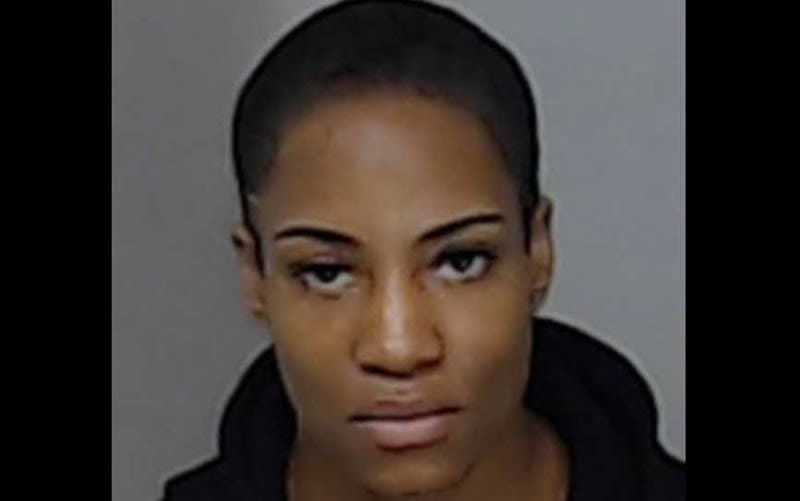 A DeKalb County Grand Jury has indicted a former police officer accused of orchestrating a theft scheme targeting drug dealers. Lori Monique Johnson, 33, is charged with Violation of the Racketeer Influenced and Corrupt Organizations Act (RICO) and 13 counts of Violation of Oath by Public Officer in the 14-count indictment.
The charges against Johnson stem from a series of traffic stops between April 29, 2014 and March 13, 2015. The indictment alleges that Johnson, working in concert with drug dealers with whom she was affiliated, staged two traffic stops involving other unsuspecting drug dealers. During the stops, Officer Johnson is accused of "seizing" drug money from the motorists' vehicles under the guise of her law enforcement authority. Legitimately forfeited funds should have been turned over to the DeKalb Police Department. Instead, Johnson is accused of diverting those funds to her drug dealer partners, who in turn, paid her for performing the fake traffic stops and making the fake seizures. Johnson is also accused of responding to another officer's legitimate traffic stop and stealing money from those motorists as well. The amount of diverted funds between those three stops totaled more than $150,000. Johnson's alleged scheme was uncovered through an investigation by the DeKalb County District Attorney's Office in conjunction with the Federal Bureau of Investigation.
Following indictment, a Grand Jury warrant was issued for Johnson's arrest. She surrendered to authorities on March 29 and has since posted bond.
The DeKalb County Police Department issued a statement saying it was involved in the investigation since its inception and cooperated fully with the District Attorney's Office throughout the case. The department said Johnson resigned on Oct. 20, 2017 while under investigation for these violations.
"The reprehensible actions of Ms. Johnson are unacceptable and do not reflect the high standards of the DeKalb County Police Department," said Police Chief James W. Conroy.
"Her actions tarnish the reputations and service which is demonstrated by our honorable law enforcement officers each and every day. Trust, transparency, and accountability make up the foundation of our department and corruption will not be tolerated which is reflected by our active participation in the investigation."
The case will be prosecuted by the District Attorney's Anti-Corruption Unit. A trial date has not yet been scheduled.