Farewell to Atlanta Civil Rights Activist Ina Claire Evans: "A life well lived"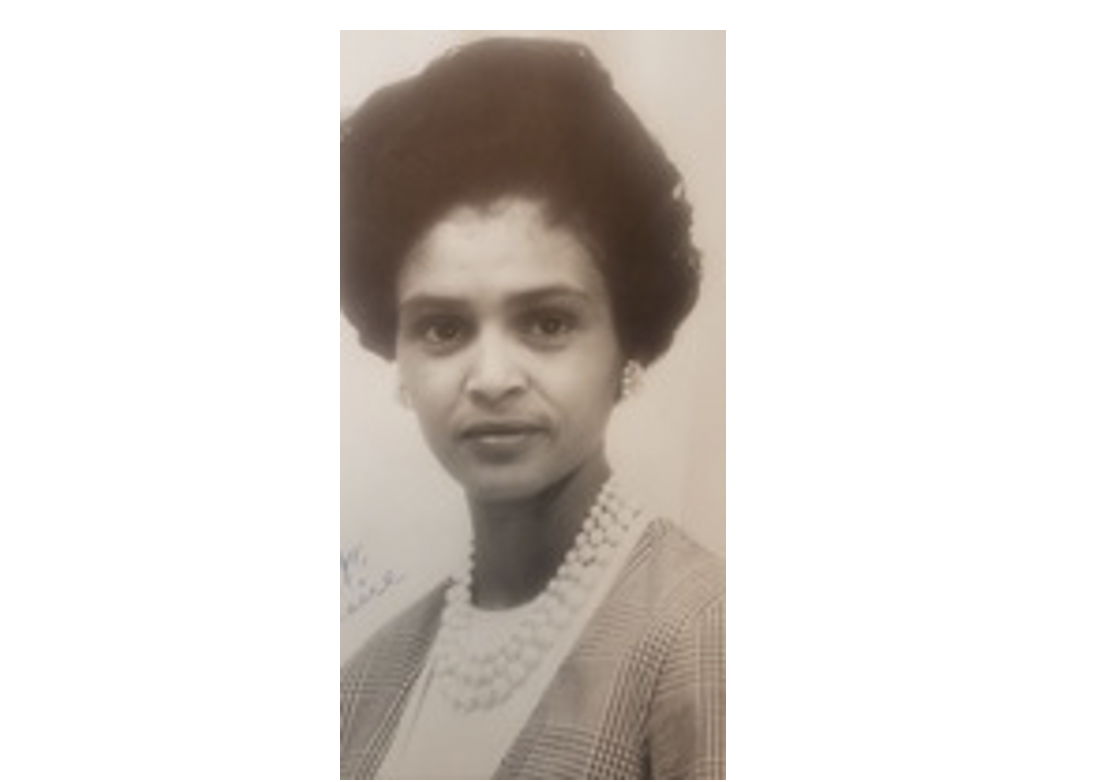 ATLANTA—Civil rights activist Ina Claire Evans was laid to rest on Wednesday, July 7. She transitioned peacefully on June 30. She was 86.
Mrs. Evans served as a member of the Atlanta Public Schools Board of Education for 14 years and will be remembered not only as a child advocate but for her activism in many spectrums.
Publicly known as Ina, she was married to former DeKalb NAACP President John Evans for 30 years. Their joint activism started in Chicago before moving to Atlanta in 1965.
Mrs. Evans' private celebration of life service was held at Meadows Mortuary, officiated by the Rev. William Flippin, Sr. of the Greater Piney Grove Baptist Church in Atlanta.
The 2 p.m. service was attended by family, friends and dignitaries including Congressman Hank Johnson and his wife, DeKalb County Commissioner Mereda Davis Johnson, former DeKalb County School Board member Zepora Roberts, DeKalb County NAACP President Teresa Hardy and Community activist Josie Dean. Kelli Bacon presented a resolution on behalf of the City of Atlanta.
Rev. Flippin acknowledged Ina Evans' commitment to her community saying the devoted public servant "gave her all" and her life was "a life well lived."
Mrs. Evans worked tirelessly in the community with historical giants such as Maynard Jackson, the first black Mayor of Atlanta, Hosea Williams, who walked across the Edmund Pettus bridge with John Lewis, and City of Atlanta Public Safety Director Reginald Eaves. She was active in the State Democratic Party and worked in the Governor's Office with Jimmy Carter, who later became the 39th President of the United States.
Ina was born on Feb. 9, 1935 in Gallatin, Tennessee to the Rev. Jonathan Nathaniel Rucker, M.D. and Elverlina Vertrees Rucker, the second of four children affectionately known to her family as Claire. She was a graduate of Mississippi Valley State University with a Bachelor of Science in Business Education and selected as its Homecoming Queen in 1957. She also operated Loving Care Day Care Center in Atlanta's Kirkwood community back in the 1970s.
Ina's civil responsibilities included Program Chairwoman for the Democratic Women of DeKalb County and Member of the Dekalb County Elections Board, where she was elected as an alternate delegate to the 1972 National Democratic Convention. She also served as Area Coordinator for the Committee for Sensible Rapid Transit, which led to the creation of Metropolitan Atlanta Rapid Transit Authority (MARTA). Ina was a dedicated member of Delta Sigma Theta Sorority, Inc.
She is survived by her children: Harvey, Darla, and Malia Evans, along with their father, her longtime ally in the fight for justice John Evans. She is also survived by her siblings Sandra Elaine Rucker and James Leach (Juanita) Rucker of Nashville, TN, and sister-in-law Serena Rucker of Lake George, New York. Ina leaves behind five grandchildren—Jasmine, Steven, Janay, Joshua and Jaylon—great grandchildren, nieces, nephews, her cousin, Peter C. Odom, Gallatin, TN, and a host of extended family and friends with whom she shared many laughs, her great fashion sense and style, and a genuine love of God, family, and life.