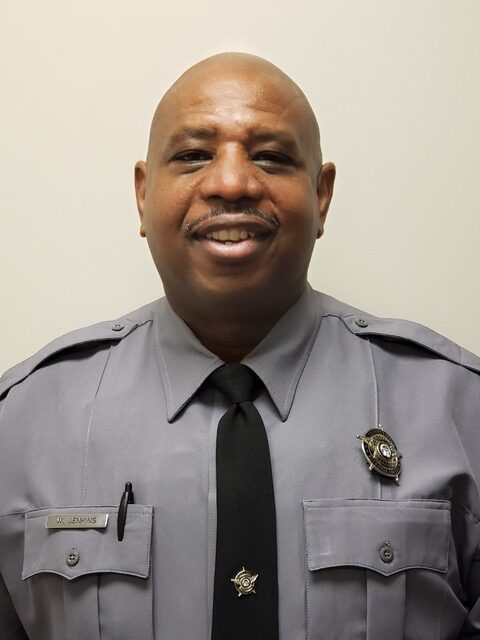 ROCKDALE COUNTY, GA –Rockdale County Sheriff's Deputy Walter D. Jenkins is being remembered by law enforcement officials and the community. 
During a private funeral home visitation with family members today(May 18), Sheriff Eric Levett ceremoniously posted the United States Honor Flag near Deputy Jenkins. The United States Honor Flag will remain with Deputy Jenkins for his visitation and funeral services. The flag arrived in the Atlanta area late Monday night, the Sheriff's Office Public Information Officer Jedidia Canty said in a news release.
Each time the flag is moved or carried, new custom white gloves are worn. These gloves will later be gifted to Deputy Jenkins' family. The United States Honor Flag has traveled millions of miles since the 9/11 tragedy including the last Space Shuttle Launch, the International Space Station, thousands of funerals and events to honor fallen firefighters, police officers, first Responders, and members of the U.S. Armed Forces killed In the line of duty.   
Deputy Jenkins was struck by a vehicle while directing traffic on May 11, at 9:32 p.m., on GA Hwy 138 at the intersection of Ga Hwy 212. Deputy Jenkins was transported to Grady Hospital, where he succumbed to his injuries.