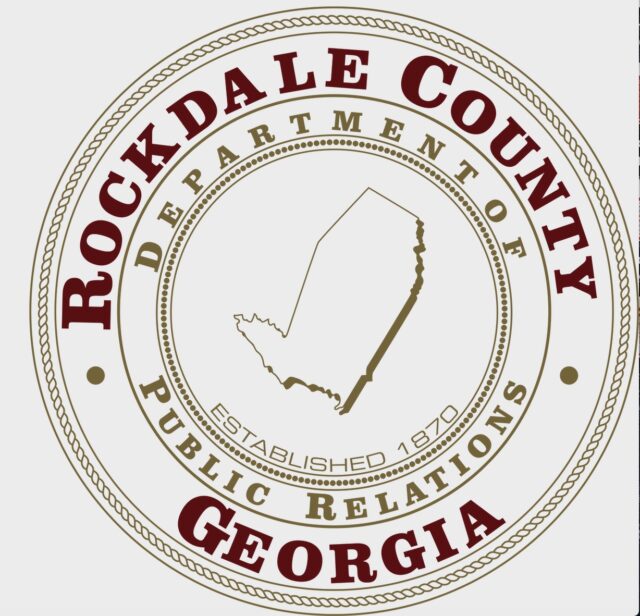 ROCKDALE COUNTY–Rockdale County Government is joining forces with the City of Conyers to combat war on litter in Rockdale. On Friday, March 11, employee volunteers from Rockdale County and the City of Conyers will be armed with neon safety vests, trash pickers, and trash bags spread throughout six zones around the community.
"There has been a noticeable uptick in the amount of trash, debris, and household waste throughout Rockdale County with kitchen appliances, car tires, sofas, and bags of trash just to name a few. This does NOT represent who we, the citizens of Rockdale County, are!" said BOC Chairman Oz Nesbitt, Sr. "Through the joint partnership of the City of Conyers and Rockdale County, we are launching an aggressive 'war on litter' with a focused joint City/County clean-up event on Friday, March 11, 2022. Keeping our communities clean will take more than this one-time event. We all play a key role in keeping Rockdale/Conyers beautiful."
Although County and City employee volunteers will be focused on March 11, County and City officials are encouraging citizens to help work together all year long to reduce the amount of litter that is collected on our roadways.
"How a community looks is extremely important to all of us at the City. We already put a lot of emphasis from a code enforcement standpoint on addressing the litter problem that we and all other communities have. I expect this one county-wide trash pick-up day will be a frequent and ongoing event that hopefully will make a difference in our overall appearance," Mayor Vince Evans said.
For more information on the clean-up campaign, contact Joe Gumm , Director of Rockdale County Public Relations at: joe.gumm@rockdalecountyga.gov.