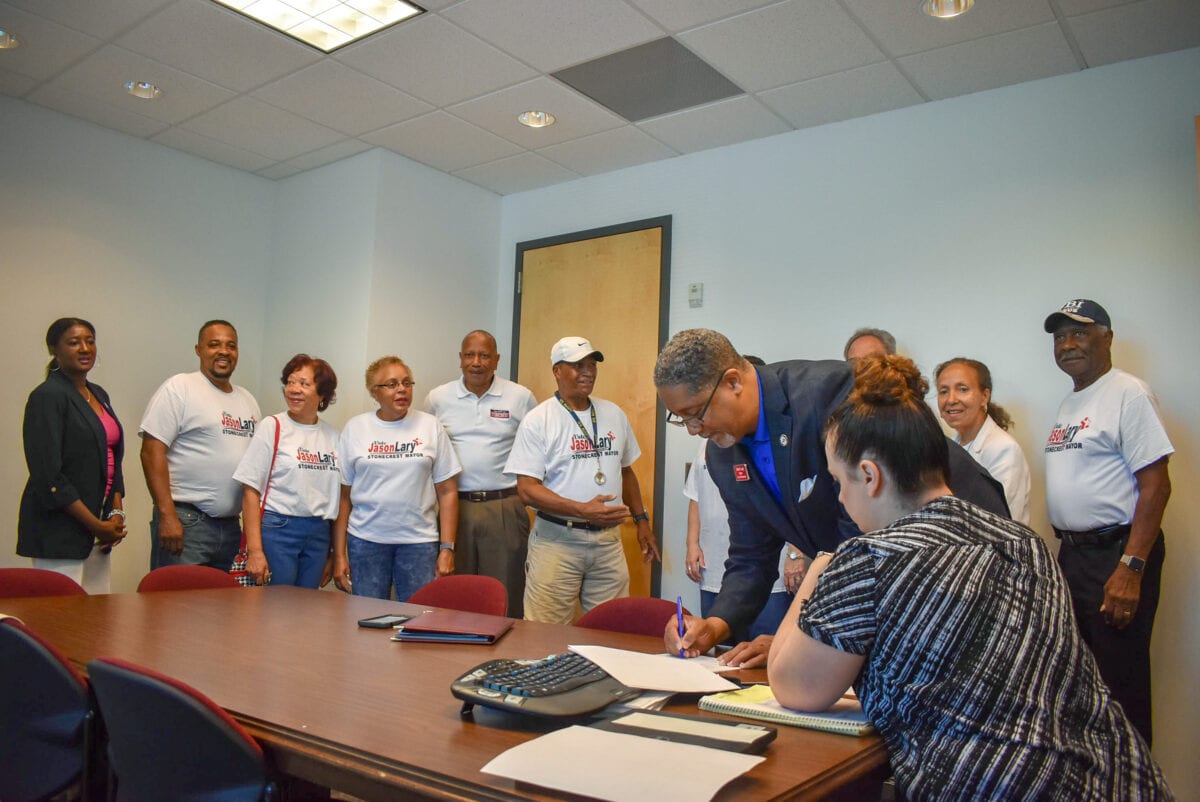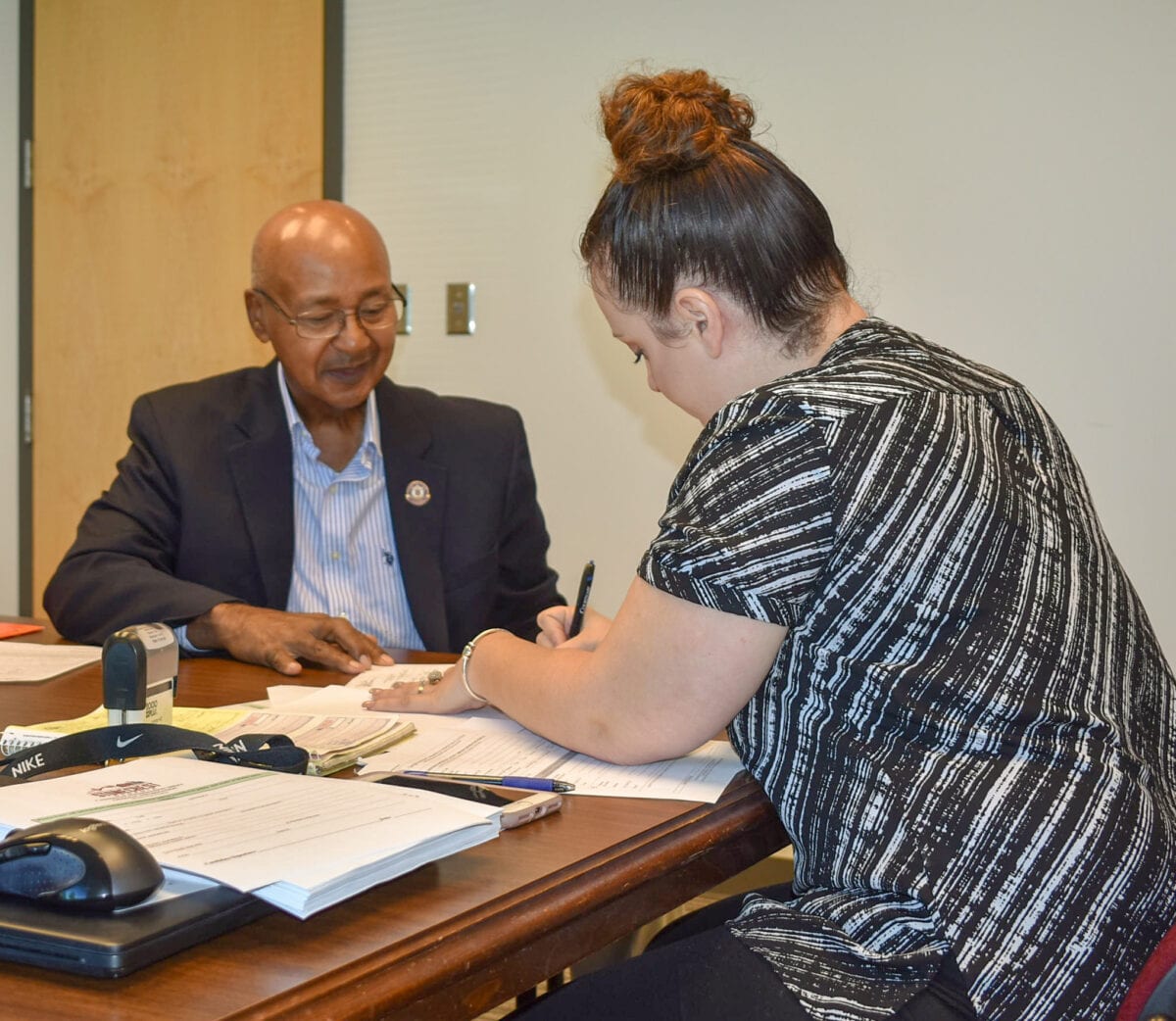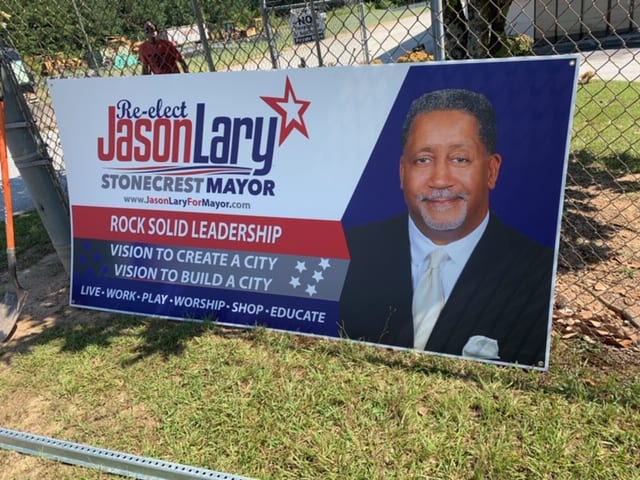 This morning, Mayor Jason Lary, Councilman Rob Turner, District 2, and Councilman George Turner, District 4, qualified for re-election in the city of Stonecrest.
Mayor Lary, who was joined by a team of supporters, was the first to turn in his paperwork to City Clerk Megan Reid, who began accepting qualifying papers and fees at 9 a.m.  Members of Lary's campaign team were already out erecting signs.
Councilman Rob Turner, who was joined by his wife, Vickie B. Turner, and their granddaughter, Camryn Nicole, qualified immediately after the mayor. Councilman George Turner qualified around 10 a.m.
The city's 3-day registration period ends on Friday. The city clerk will accept qualifying papers on Thursday and Friday from 9 a.m. to 12:30 p.m., take a break for lunch and resume the process from 1:30 to 4:30 p.m.
While today was the first day for qualifying in the city of Stonecrest, qualifying for some other municipalities in DeKalb County kicked off on Monday, Aug. 19. Twelve cities in DeKalb are holding elections this year.
Advanced in-person and absentee voting be held Oct. 15-Nov. 1. The General Election Day is Nov. 5.