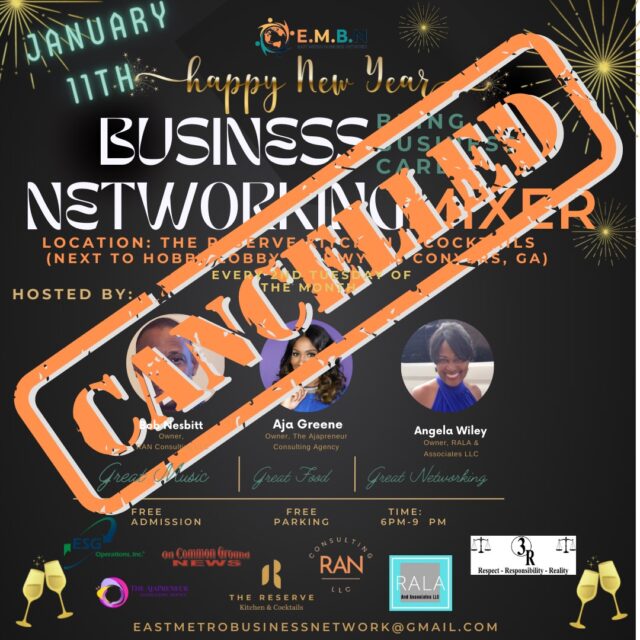 CONYERS, GA—The East Metro Business Networking Mixer Jan. 11 event is cancelled, organizers announced.
"It is with much regret that we have decided to cancel tomorrow's January 11 Business Networking Mixer, due to uprise in Covid-19 cases. Our number one priority is always the health and safety of our guest. This is not a decision that we have taken lightly and there are several overriding concerns that has caused us to make this decision," the organization stated in a news release.
The East Metro Business Networking Mixer is expected to resume next month on Feb. 8th.
About the East Metro Business Network
East Metro Business Network is a professional networking event consisting of entrepreneurs, professionals, executives and thought leaders who understand the importance of building meaningful connections. Built on the idea that professionals in every industry all share a common goal, to develop strong relationships that help grow their businesses and careers. Through meeting in-person, East Metro Business Networking Mixer Works to provides a platform that makes connecting easy.