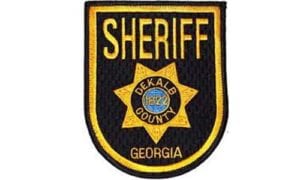 DECATUR, GA –Career opportunities in law enforcement are available now at the DeKalb County Sheriff's Office, 4415 Memorial Drive in Decatur.
An in-person hiring event will be held on Saturday, Feb. 26, 10 a.m. until 2 p.m., at the Sheriff's Office, located 4415 Memorial Drive, Decatur.
DeKalb Sheriff Melody Maddox and the command staff will be present to meet applicants and answer questions.
Competitive starting salaries include $51,000 for Deputy Sheriffs and from $44,818 to $47,060 (with a four-year degree) for Detention Officers.
Applicants must be at least 18 years old and have a high school diploma or GED, U.S. Citizenship, and no felony or domestic violence convictions. Benefits include paid on-the-job training, paid vacation, birthday and holidays, medical insurance, and tuition reimbursement.
Job information and online applications are available at www.dekalbsheriff.org/careers.