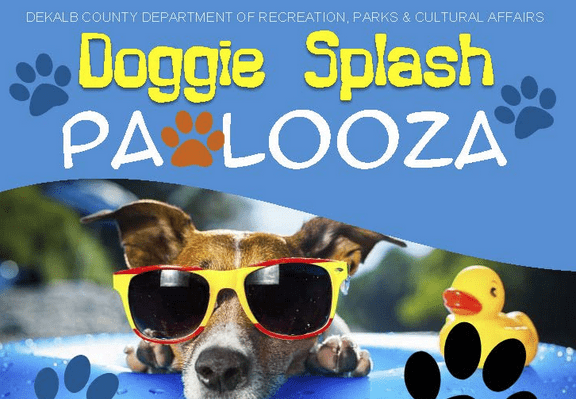 Get your doggie dressed in their best swimsuit and snap a photo. Jack or Mimi might have a chance at winning a prize. Registration is underway for the DeKalb County Parks' second annual Doggie Splash Paw-looza, set for Sept. 7. The event, which will be held 9 a.m. to 1 p.m., at Midway Park Pool, 3181 Midway Road, Decatur, includes a swimsuit photo contest. Photos may be  submitted now until Sept. 5 via Twitter, Facebook and Instagram with the hashtag, #DeKalbPawlooza19. Prizes will be awarded to first-, second- and third-place winners.
In addition to the swimsuit contest, this year's event will include a dog swim, pet-friendly vendors, music and a raffle.
Owners must arrive with their dogs on a leash and provide proof of current vaccinations and rabies tag at the Doggie Splash.
Female dogs in heat and puppies less than 6 months old will not be allowed. All pet handlers must be at least 18 years old or accompanied by an adult. No more than two dogs per handler will be allowed. Owners will be required to supervise their dogs and clean up after them as necessary.
Admission is $5 per dog to swim and all proceeds will fund enhancements for  Brookside and Mason Mill dog parks.