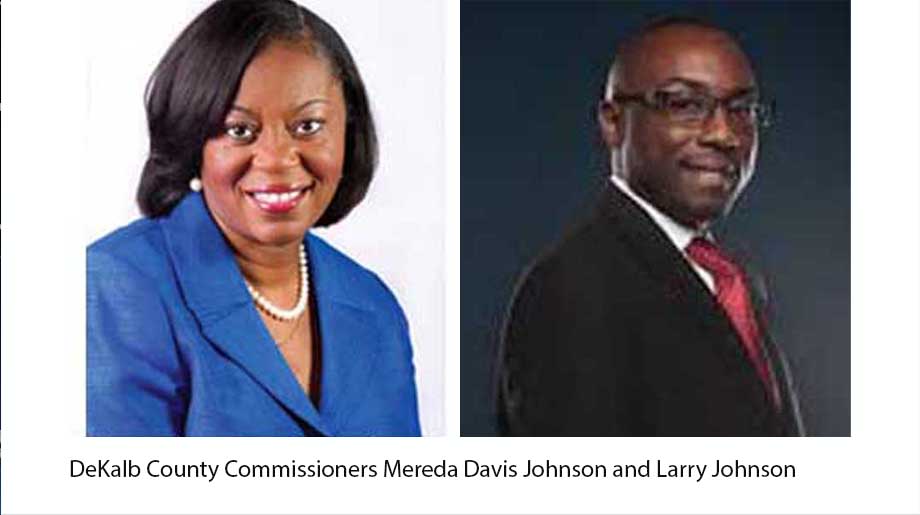 DECATUR, GA–DeKalb County Commissioners Mereda Davis Johnson and Larry Johnson will distribute free school uniforms during DeKalb's vaccination event on Saturday, Aug. 28.
"It is an honor to partner with our CEO and Commissioner Larry Johnson in this collaborative effort to serve our community," said Commissioner Mereda Davis Johnson. "DeKalb, once again, is on the cutting edge in improving the quality of life for our citizens."
"We want our kids to be dressed for success," said Commissioner Larry Johnson.
One uniform will be provided per vehicle or for each child present. Proof of school enrollment is required for children not present if a uniform is requested for more than one child.
DeKalb County also will give a $100 prepaid debit card to everyone who receives a COVID-19 vaccination on Saturday, Aug. 28.
The vaccination event will feature guest appearances by renowned gospel singer Dottie Peoples, NBA legend Dikembe Motumbo, trumpeter extraordinaire Milkshake Mayfield, and award-winning gospel radio host Larry Tinsley.
From 8 a.m. to 1 p.m., DeKalb County Board of Health and DeKalb County Fire Rescue will administer voluntary COVID-19 vaccinations to anyone 12 years of age and older at The Mall at Stonecrest, 2929 Turner Hill Rd., Stonecrest, GA 30038. All persons receiving a vaccination also will receive a $100 prepaid debit card.
MedCura Health also will offer free COVID-19 tests.
Persons will be able to remain in their vehicles when receiving vaccinations, and walk-ups are welcome.
COVID-19 vaccinations are free, however participants are asked to bring insurance information and a photo identification, if available. While participants will not be billed, an administration fee may be applied for Medicare, Medicaid and most private insurance.
Everyone will have a choice of the Moderna or Pfizer vaccines and also can receive their second dose, with proper documentation of the first dose.
As of Aug. 25 in DeKalb County, 353,511 residents, or 47 percent, are fully vaccinated, according to the Georgia Department of Public Health.