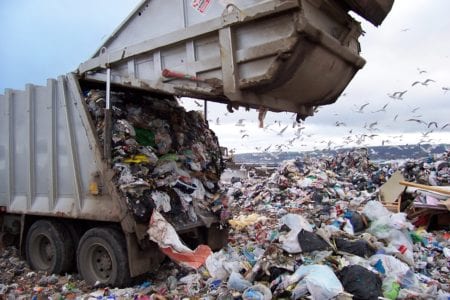 DeKalb County Sanitation Division will host "Amnesty Day," an opportunity for DeKalb County residents to dispose of items such as furniture and construction and demolition materials without charge. The free event will be held on Saturday, July 29, 8 a.m. – 4 p.m., at the Seminole Road Landfill, 4203 Clevemont Road, Ellenwood.
During "Amnesty Day," a part of the Operation Clean Sweep initiative, items such as tires, yard trimmings, bagged garbage and appliances can be disposed at the landfill. No hazardous materials will be accepted. The event is open to DeKalb County residents and proof of residency is required.
For more information including a list of acceptable items for disposal, contact Pauline A. Andrea, public information officer, at 404-294-2092, paandrea@dekalbcountyga.gov, or visit www.dekalbsanitation.com.