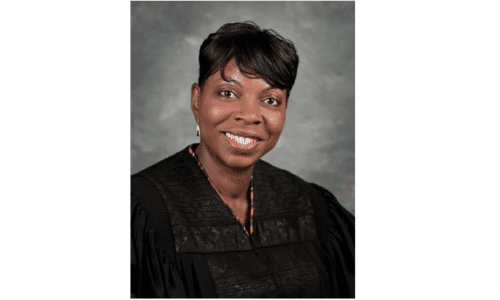 Due to growing demand, Chief Magistrate Judge Berryl A. Anderson announces the relocation and expansion of marriage services in the Magistrate Court of DeKalb County.
Beginning April 2, magistrates will be available to conduct wedding ceremonies at a new location, the DeKalb County Magistrate Court Criminal Division Building, 3630 Camp Circle, Decatur, GA 30032, on the following schedule:
| | |
| --- | --- |
| Mondays | No weddings performed |
| Tuesdays-Fridays | 4 – 7 p.m. |
| Saturdays and Sundays | 1 – 4 p.m. |
"In addition to having a larger space for couples, their family and friends, relocating wedding services will allow judges to perform ceremonies on Saturdays and Sundays," said Chief Magistrate Judge Berryl A. Anderson. "This change will increase our ability to accommodate the influx of requests that we are receiving. Ceremonies are performed on a first come, first served basis and are always free of charge."
No weddings ceremonies will be held on DeKalb County observed holidays.
For more information, visit www.dekalbcountymagistratecourt.com or call 404-294-2150.