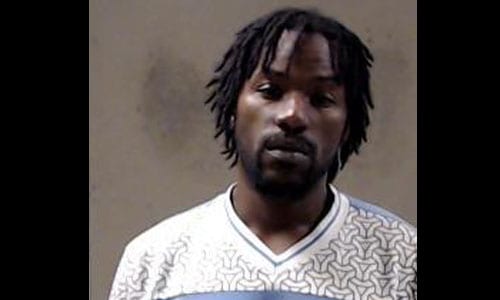 "We have never given up in chasing hundreds of leads in this case." —Sgt. L. Shuler, lead investigator
Today, (April 4), DeKalb County police announced at a press conference the arrest of one suspect in the 8-year-old murder case of Vanessa "Honey" Malone.
Donald Ash, 34, was charged with the murder Malone, who was 18 years old when she was killed. Police are still looking for other suspects involved with the murder and are asking the public's help.
"We do believe that multiple people are responsible for this crime, and the investigation is ongoing. We hope more arrests will follow," said Sgt. L. Shuler, the lead investigator in the case.
Malone was fatally shot on Oct. 23, 2012 when she entered a friend's apartment in Stone Mountain. Police believe Malone interrupted a botched armed robbery. A man and woman who lived at the Hampton Village Apartments told police that three to six armed men wearing masks forced their way into their unit, tied them up, and put them in a bathtub.  They said they overheard gunshots when Malone entered.
Sgt. Shuler said that investigators have worked extensively following up on leads for suspects in the case. He said Ash's arrest was made after reviewing the case file and looking at new evidence. Ash was arrested at his mother's home in Stone Mountain on Friday, April 3, without incidence.
"We credit today's arrest to never giving up, and extensive detective work that led us to new evidence, which ultimately resulted in Ash's arrest," said Sgt. Shuler.
Malone's death was featured on The Dr. Oz Show. The murder of the young woman sparked an outcry on social media with over 100,000 supporters forming a "Justice for Honey" group.
Dr. Oz said in a Facebook post today:
"I'm pleased to hear about the arrest — Vanessa's family deserves closure (and more) after all they've been through. R.I.P. Honey."
Malone's mother posted on Facebook that she was pleased with the arrest and hopes others who know something about the case will come forward.
"You still have time to do the right thing and speak up," she said in the post.  "I am just saying it would make you feel better and help get ALL those involved arrested."
Anyone with information is asked to contact the DeKalb County Police Department.
To watch the video of the news conference: