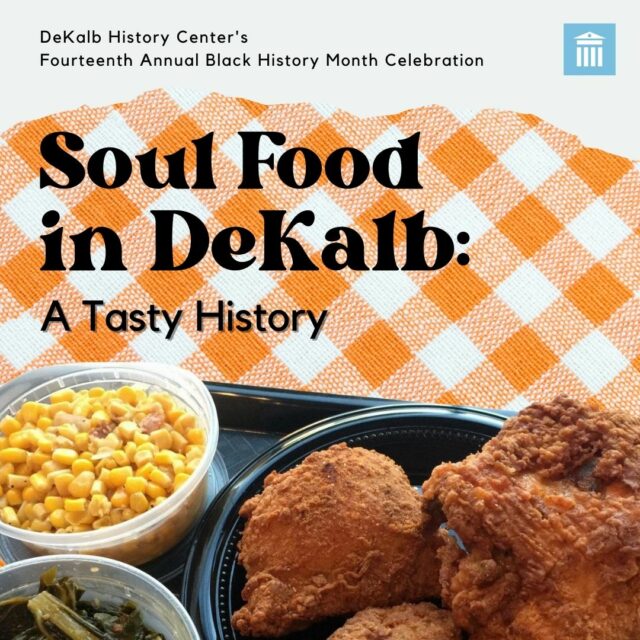 DECATUR, GA – Soul Food is perhaps the most misunderstood cuisine in American culinary history. For a long time, African Americans called chitlins, collards, and hog maws survival food.
Join the DeKalb History Center as it presents it kicks of its 2022 Black History Month celebration with Adrian Miller, James Beard Award Winner. Chef Asata Reid and culinary historian and community health educator Akila McConnell also will make presentations at the event on Thursday, Feb. 10, 11 a.m. to 1 p.m., at the Historic DeKalb Courthouse, second floor, 101 E. Court Square, Decatur.
The  speakers will discuss the places, people, and recipes that shaped DeKalb County's soul food history. Then, enjoy a catered soul food meal prepared by Phenomenal Foods by Chef Holly and participate in an informative panel discussion.
Tickets are $40 for members of the DeKalb History Center and $50 for non-members. Tickets include lunch.
Virtual option: $5 for members, $10 for non-members.
Ticket link: https://dekalb-history-center.square.site/ 
Attendance at this event is already capped at 60% and may be further reduced. Are given priority for in-person tickets. If conditions cause the event to be held entirely virtual, attendees will receive an equivalent number of virtual tickets. Masks will be required at the in-person event, with the exception of the meal.