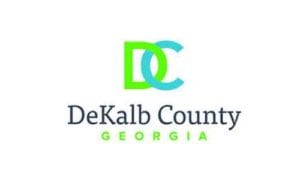 DECATUR—Registered voters in DeKalb County planning to cast an absentee ballot for the Tuesday, May 24, 2022, primary election are encouraged to begin the process as early as March 7, 2022. The application is the first step in obtaining an absentee ballot and a valid ID is required.
An application for an absentee ballot can be submitted in several ways:
Print and fill out the application available at www.dekalbvotes.com, sign the application, take a photo or scan and email to voterreg@dekalbcountyga.gov.
Print out the application from www.dekalbvotes.com, fill it out, and hand deliver or mail to:
4380 Memorial Drive
Suite 300
Decatur, GA 30032
Print out the application from www.dekalbvotes.com and fax it to:(404) 298-4038.
Once DeKalb County receives an application, it takes an average of three days to process. Application status can be viewed by visiting the Georgia Secretary of State My Voter page here. Voters are urged to request their ballot as soon as possible to avoid postal delays. The deadline for requesting absentee ballots is Friday, May 13, 2022.
"Voters have several options for casting their ballot, and we want to ensure all eligible voters understand when, where, and how to vote," said Keisha Smith, executive director of DeKalb County Voter Registration and Elections. "We're looking forward to a smooth primary election as we support the voters of DeKalb County."
For more information, visit www.dekalbvotes.com.