Photo coverage By Glenn L. Morgan/OCGNEWS.COM
Volunteer clinicians from Delta Sigma Theta Sorority, Inc. partnered with the DeKalb County Board of Health to administer second doses of the Moderna vaccine to seniors. The vaccine day was held  at the Lou Walker Senior Center in the city of Stonecrest on Feb. 10, 2021.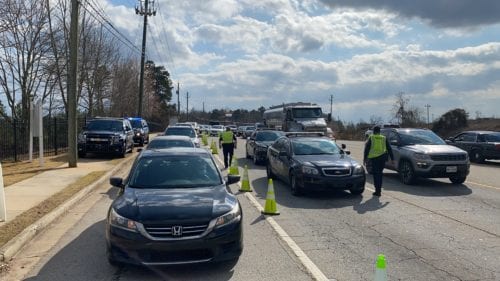 Seniors arrive for Round 2 Moderna vaccine at Lou Walker Senior Center in Stonecrest on Feb. 10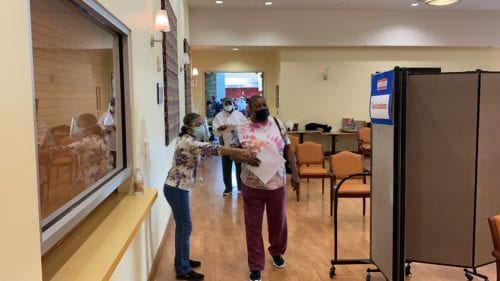 A volunteer directs seniors inside the building, where 500 were vaccinated.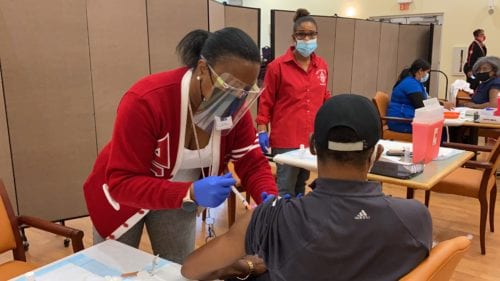 A volunteer clinician for Delta Sigma Theta Sorority administers the vaccine as DeKalb Board of Health Director Sandra E. Ford monitors.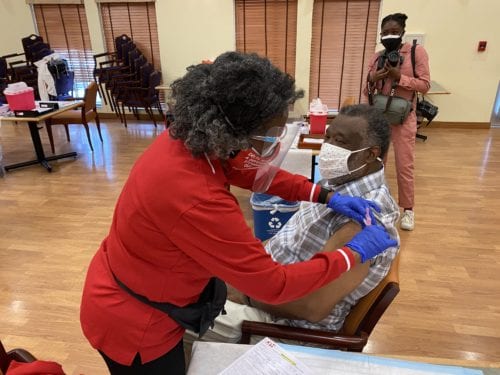 OCG News Publisher Glenn L. Morgan takes the chai : "It's pretty painless."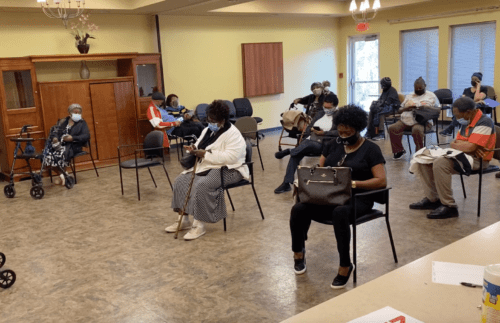 Seniors practice social distancing during 15-minute waiting period after the vaccine.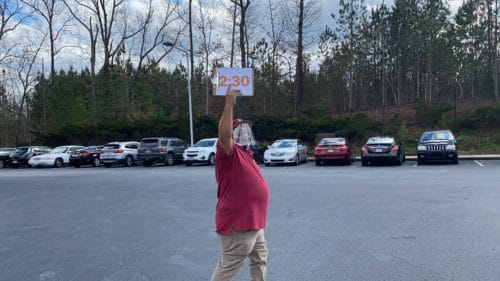 A  volunteer calls for the 2:30 p.m. appointments.