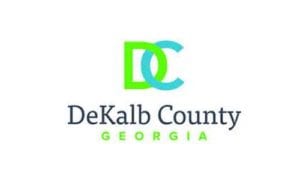 DECATUR, GA—The DeKalb County Human Services Department is recruiting volunteers to participate in its tutoring program designed to help DeKalb students improve their reading skills.
Volunteer tutors are needed now to begin tutoring in January 2022.
The American Association of Retired Persons (AARP) Experience Corps is an evidence-based literacy program that improves the reading skills of children in kindergarten through the third grade. The department is working in collaboration with the United Way of Greater Atlanta, the AARP Foundation and the DeKalb County School District on this initiative. Recent data shows that DeKalb students on average have a reading proficiency of 26 percent, which means that 74 percent of students are reading below grade level.
The tutoring program focuses on achieving reading proficiency for students who are one to two grades behind in reading grade level. The Experience Corps Program, a national program that has produced positive mental and physical health benefits for the older adult volunteers, is designed to be implemented by volunteers who are 50 years old and older. Volunteers must have a high school diploma or G.E.D. to participate.
The tutoring program began in November 2021 and more volunteers are needed. The program follows the school district's calendar through May 2022. Tutoring sessions will be virtual due to the ongoing pandemic.
Participating DeKalb schools include Stoneview Elementary, Pine Ridge Elementary, Murphy Candler Elementary, E.L. Miller Elementary, and Redan Elementary.
To learn more about the program, contact Debra Furtado, Human Services Administrator, by email at  dlfurtado@dekalbcountyga.gov or complete an online application at www.unitedwayatlanta.org/aarp-volunteer-application.