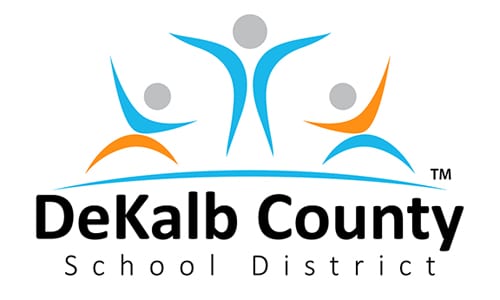 DORAVILLE, GA – DeKalb County School District (DCSD) invites community members and stakeholders to join district officials and the DeKalb County Board of Education in an official ribbon-cutting ceremony at the new Doraville United Elementary School on Thursday, Feb. 17, at 10 a.m. The new school is located at 3630 Shallowford Road NE, Doraville.
Doraville United Elementary is one of DCSD's newest facilities. The 118,911-square-foot building was built to relieve the overcrowded Carey Reynolds, Hightower, and Dresden Elementary schools. The design of Doraville United Elementary is a state-of-the-art facility focusing on creating the best environment for students to learn and teachers to teach.
The school building features a full health clinic, which will serve students and the community. The school partnered with Emory Health Care System to operate the clinic. Doraville United Elementary will also contain the newest educational technology and other resources.
Doraville United Elementary was formally known as Doraville Elementary, which was founded in 1866. Doraville Elementary closed in 1964. To symbolize the connection to the past, school officials will install the original Doraville Elementary school bell on the new campus during the ribbon-cutting ceremony.