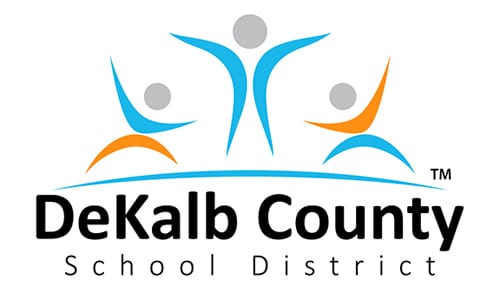 The DeKalb County School District (DCSD) announced today (Aug. 12) that it is joining a lawsuit filed by the NAACP challenging a rule issued by Secretary of Education Betsy DeVos that unlawfully forces school districts to inflate the amount of federal COVID-19 aid they must share with private schools. The rule will drastically diminish the resources available to support public school children and historically underserved student populations during the pandemic, according to the lawsuit.
The lawsuit, filed by the NAACP on July 1 in federal court in Washington, D.C., says DeVos is directing more funds from the $13.2 billion in Coronavirus Aid, Relief, and Economic Security Act (CARES) to wealthy private schools than the legislation permits or Congress intended. The current interpretation of the rule would divert approximately $1.4 million to $1.6 million from DCSD students. In addition to DeKalb, four other school districts are listed as plaintiffs, including Broward County Public Schools in Florida, Denver Public Schools in Colorado, Pasadena Unified School District in California and Stamford Public Schools in Connecticut.
"The schools, teachers and students of the DeKalb County School District, and in many other school districts in Georgia and across the country, are being denied desperately needed aid intended to provide relief and support to public schools as they navigate the unique challenges presented by the ongoing COVID-19 pandemic," said Board Chair Marshall Orson. "It is our duty to do everything we can to advocate for our teachers and students so they will receive the support they deserve to make the coming year as successful as possible."
The CARES Act directs public school districts to calculate the amount they must set aside for private schools based on the number of low-income students enrolled in private schools. However, the lawsuit states that DeVos' rule forces school districts to comply with one of two illegal options, either: (1) allocate CARES Act funds for private schools based on all students enrolled in private school, which includes students from affluent families, or (2)  allocate these funds based on the number of low-income students at private schools, but face severe restrictions on how the rest of the district's CARES Act funds can be used, including a prohibition on their use to serve any students who do not attend Title I schools.
The plaintiffs in the lawsuit are represented pro bono by the law firm Munger, Tolles & Olson, LLP, as well as Education Law Center (ELC) and the Southern Poverty Law Center (SPLC). The organizations collaborate on Public Funds Public Schools (PFPS), a national campaign to ensure public funds are used exclusively to maintain, support and strengthen the nation's public schools.