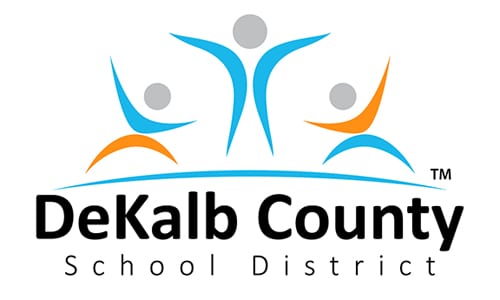 DEKALB COUNTY, GA – DeKalb County School District (DCSD) is rolling out a new recruiting and retention program aimed at continuing to provide educational excellence and create professional growth opportunities for current and new employees.
"As employers, we must adapt to the new labor market so that our District can cultivate and offer opportunities to only the best talent. For those reasons, we have reexamined the way we approach recruiting and retaining top employees for our scholars. We are proud of the new benefits we are offering. This is a great opportunity for those hoping to join a great District," said Superintendent Cheryl Watson-Harris.
To create a positive workplace culture and compensate employees with competitive pay, the District is offering up to $2,000 for new hires, retention bonus of up to 6% of annual salary, a loyalty/longevity program of $1,500, an attendance program of $500, a wellness program of up to $500 and a referral program of $200.
The Division of Human Resources said that the District's recruitment program's objective is to attract the best talent in the midst of a shifting economic landscape. The program also aims to compensate employees at competitive rates to ensure best practices and educational excellence for all scholars.
As part of the overall benefits package to compete with other districts for successful candidates, the Division of Operations and Transportation is offering $1,200 paid training and an additional $150 referral program. To promote a safe learning environment, the District is offering a $1,000 bonus for candidates vaccinated against COVID-19.
For more information on all of the benefits DCSD is offering to new employees and the "Why Choose DeKalb" campaign, e visit www.pats.dekalbschoolsga.org.