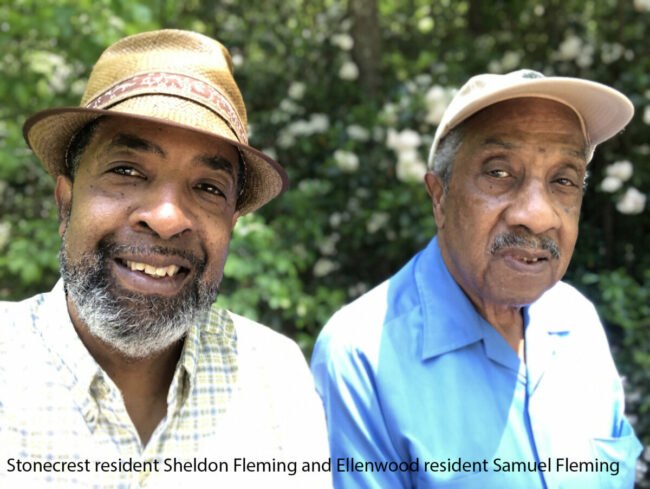 When Sheldon Fleming was 7 years old, his dad, Samuel Fleming, snapped a picture of him and his 11-year-old brother, Greg, sitting on a sofa at the family's apartment on 9th Street in Anchorage, Alaska.
Sheldon Fleming, who today calls the City of Stonecrest, Georgia home, said the image not only reflects his humble beginnings but is a source of tremendous pride for his family including his brother, Greg, and dad, who also call DeKalb County home.
The black and white photo, which was taken in 1965, is part of a new exhibit at Anchorage Museum's "Black Lives in Alaska: Journey, Justice, Joy" exhibit. The "Joy" segment of the exhibit includes three photos taken by Samuel Fleming, who, at 89, now lives in Ellenwood,Georgia, Sheldon Fleming said. Sheldon Fleming's mother, the late Margaret L. Fleming, is also featured in the collection.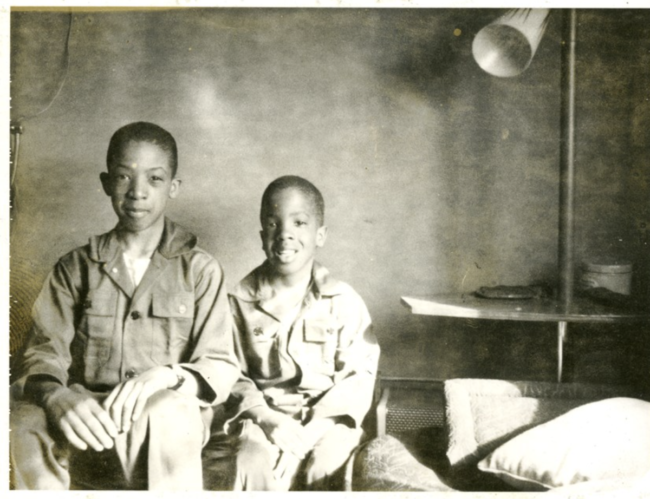 Pictured L-R: Greg Fleming, 11, and Sheldon Fleming, 7, in their family's apartment on 9th Street, Anchorage, 1965.
"To be in the Black Lives Matter storyline, I mean wow. Wow. Wow. Words can't express how I feel about being a part of such an important exhibit," said Fleming. "My dad always took pictures as a hobby and to see his photos in an exhibit, I cannot express how much this means."
The Anchorage Museum's "Black Lives in Alaska" exhibit opened on April 30 and runs through Nov. 28, 2021. Cal Williams, community historian and activist who is featured in The HistoryMakers, the nation's largest database of African American video and oral histories, helped kick off the exhibit.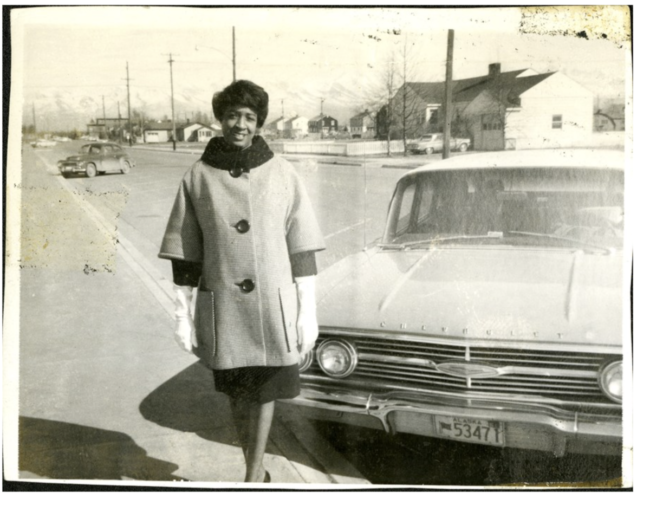 Margaret Fleming dressed for church in front of the family car, Anchorage, 1962. 
The exhibit tells the stories of generations of blacks who arrived in Alaska before statehood and even before the Klondike Gold Rush of the 1890s. "They patrolled the seas, served in the military, fought injustice, created art and forged communities. This exhibition, told through photos and collected materials, showcases the richness and resilience of Black lives in Alaska," the museum's web site states. 
Sheldon Fleming said his family was invited to submit photos for the exhibit after meeting a couple who purchased some walnut vegan taco meat, which Fleming and his wife, Deborah, were selling, along with other products that they make, at the Oakhurst Farmer's Market in DeKalb. He said they befriended the couple whose relative  is an archivist with the Anchorage Museum. He said the couple told them the museum was looking for photographs for a special exhibit and invited them to submit photos for consideration.
"I was wearing an Anchorage cap and we just began talking about Anchorage and how I was born there in 1958. My dad was in the military. We left there in 1965 after the great 9.2M earthquake in March 1964," said Fleming. "We submitted several photographs that my dad had taken and we were contacted in December 2020 and invited to participate."
"This has truly been a blessing. I always wanted to do something with my dad's photos," said Sheldon Fleming.