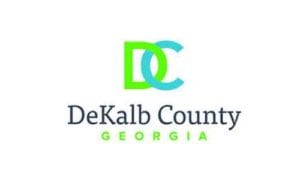 DECATUR, GA– DeKalb County has received $25 million from the Georgia Department of Community Affairs that will support the county's efforts to provide relief to tenants and landlords affected by the pandemic.
"I want to thank Commissioner Christopher Nunn and the Department of Community Affairs for their continued efforts to provide rental assistance in DeKalb and across the state of Georgia," said DeKalb CEO Michael Thurmond.
"We appreciate and enjoy the partnership that the state has developed with DeKalb since the inception of this program," said Christopher Nunn, Commissioner of the Georgia Department of Community Affairs. "It is important to get these funds distributed as quickly as possible. In our larger metropolitan areas with high renter concentrations, it is also important that local programs like TLAC continue to operate effectively."
To date, DeKalb's Tenant-Landlord Assistance Coalition program (TLAC) has distributed more than $30 million for rent and utilities to more than 3,500 DeKalb families.
With the support of the Board of Commissioners and in partnership with DeKalb County Clerk of State and Magistrate Courts, DeKalb Magistrate Court, Atlanta Legal Aid, DeKalb Dispute Resolution Center and the DeKalb Housing Authority, TLAC is designed to provide financial relief to DeKalb renters threatened by eviction and landlords facing revenue losses due to the COVID-19 pandemic. 
For more information about the DeKalb Tenant-Landlord Assistance Coalition program, visit www.dekalbcountyga.gov/renthelp or call 404-371-3201.