CSAs will respond to nonviolent service calls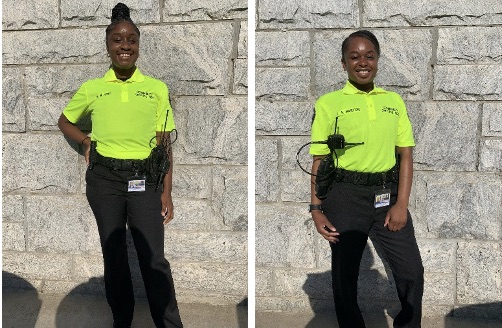 Left-Right: S.N. King and J.A. Barton are DeKalb County Police Department's
first community service aides.
DECATUR, GA—The DeKalb County Police Department will debut its first-ever community service aides (CSAs) on Monday, July 5.
The CSAs are non-sworn civilian personnel who will respond to identified lower priority, nonviolent calls for service.
The CSAs will be visibly different from sworn officers and can be identified by their unique neon uniforms and specialized vehicles, which identify them as Community Service Aides.
This classification was created to allow the department to provide more personalized service to the community while allowing police officers to focus on higher priority and emergency calls that require sworn personnel.