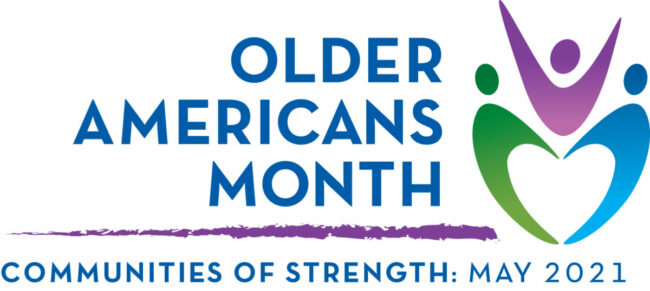 DECATUR, GA—The DeKalb County Human Services Department will mark Older Americans Month this May with a variety of virtual programs, classes and entertainment.
" src="cid:clip_image001.jpg" alt="clip_image001.jpg" align="left" hspace="12″ v:shapes="_x0000_s1026″ apple-inline="yes" class="Apple-web-attachment Apple-edge-to-edge-visual-media Singleton" style="opacity: 1;">Older Americans' Month, a national celebration sponsored by the U. S. Department of Health & Human Services' Administration on Community Living, commemorates the achievements and contributions of individuals 55 years and older within their communities.
This year's theme, "Communities of Strength," recognizes how many seniors have become resilient and strengthen through the successes, failures, joys and difficulties of living.  This month is a celebration of the strength of older adults with an emphasis on the power of connection and engagement in building strong communities.
All activities will be hosted on a virtual platform and members of the public are encouraged to join. There is no cost to participate, however registration is required.
A comprehensive listing of all DeKalb County's Older Americans' Month activities can be found on the county's website at www.dekalbhumanservices.com.
For more information about DeKalb Older Americans' Month activities, contact Ericia King, Lou Walker Senior Center facility coordinator, at EAKing@dekalbcountyga.gov.