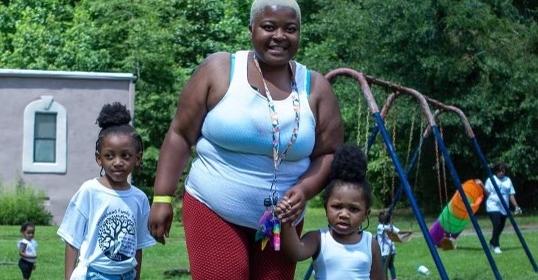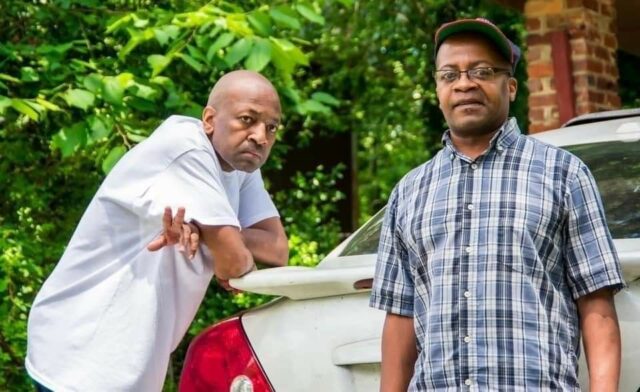 DECATUR, GA– After an early morning fire claimed the lives of five people on Dec. 14, DeKalb County Fire Rescue officials are reminding residents of fire safety tips.
Ten people were inside the home at 1932 Janet Lane, located off of Glenwood Road in Decatur, when a fire broke out around 12:20 a.m. Five people perished, including two little girls, their mother and two of the children's great uncles who were trapped inside the home, authorities said. Three others were injured and two escaped without injuries, authorities said.
The victims who died were identified by family members as 3-year-old Angel and 6-year-old Aliyah Regular; the girls' mother, 30-year-old Terryona Regular; and the girls' great uncles, Timothy Regular, 51, and Pedro Conte, 49. The cause of the blaze is under investigation, authorities said. Authorities said they do not know if there were working fire alarms at the residence.
Photo above: Terryona Regular, 30, and her daughters, Aliyah, 6, and Angel, 3, died on Dec. 14. Two of the children's great uncles, Timothy Regular, 51, and Pedro Conte, 49, also perished in the fire. Photos via Facebook.
DeKalb County CEO Michael Thurmond held a press conference at 11 a.m. today (Dec. 14) with DeKalb Fire Chief Darnell Fullum and Pat Bailey, director of the DeKalb Medical Examiner's Office, to make the public aware of the tragedy and to discuss fire prevention measures.
"The No. 1 defense from a fire that occurs in your home will be an operating smoke alarm," Fire Chief Darnell Fullum said. 
Other tips include:
Install smoke alarms in every sleeping room and outside each separate sleeping area. Install alarms on every level of the home. Install alarms in the basement.
Test smoke alarms at least once a month.
Never leave cooking food unattended and make sure to follow these tips while cooking:
o   Stay in the kitchen while food is cooking.
o   Establish a "kid-free zone" of three feet around your stove.
o   Keep the area around your stove clear of towels, paper, and anything else that can easily burn or catch fire.
o   Regularly clean your cooking equipment so that there is no accumulation of food items or grease which increase flammability.
o   Use a lid or baking soda to smother a pan fire.
Exercise safety and use proper ventilation when operating alternative heat sources, such as fireplaces, and electric heaters.
Do not use an oven as a heat source.
Do not bring grills, generators, kerosene heaters, and other outside heating devices inside to heat a home, as they emit poisonous carbon monoxide.
Keep anything that can burn at least three-feet away from heating equipment, like the furnace, fireplace, wood stove, or portable space heater
Only use one heat-producing appliance (such as a coffee maker, toaster, space heater, etc.) plugged into a receptacle outlet at a time.
Have all electrical work done by a qualified electrician.
Major appliances (refrigerators, dryers, washers, stoves, air conditioners, microwave ovens, etc.) should be plugged directly into a wall receptacle outlet. Extension cords and plug strips should not be used.
Check electrical cords to make sure they are not running across doorways or under carpets. Extension cords are intended for temporary use. Have a qualified electrician add more receptacle outlets so you don't have to use extension cords.
Place heaters on a solid, flat surface.
Plug the heater directly into the wall outlet. Never use an extension cord.
For more information on fire prevention, visit the following:
Amanda Pugh, a relative of the victims who were killed in the fire, has set up a GoFundMe account to assist with funeral arrangements for the five victims.
Pugh posted the following on social media:
"Hello, my name is Amanda Pugh.  I am a relative to members killed in the house fire in Decatur, Georgia that claimed the life'sof (5) family members on Tuesday, December 14, 2021. Killed in fire, my niece: Terryona Regular and her (2) children: Aliyah Regular (6 yrs.) and Angel Regular (3 yrs.), Two men (uncles) were killed: Timothy Regular and Pedro Coney. Additionally,two individuals escaped the fire safely. Due to this horrific tragedy, WE, the family need financial assistance for funeral and burial arrangements.  Also, financial assistance is needed for housing and food. Therefore, our family is seeking communitysupport via our family "GO FUND ME" financial assistance program. Whatever you can contribute will be honored and applied to our immediate needs…
Thank you for your prayers of support and strength.
-Regular family"
The link to the GOFUNDME account can be found: https://gofund.me/f7f7f175