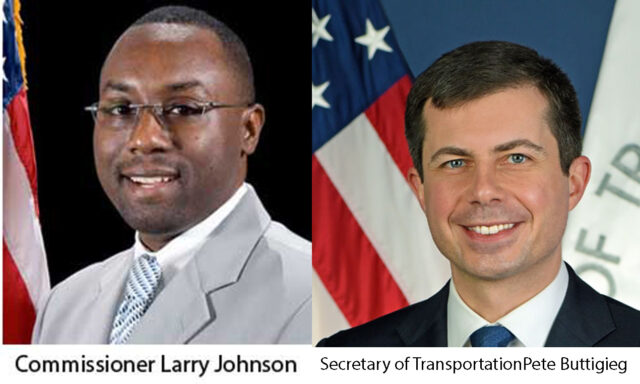 As the President of National Association of Counties (NACo) and DeKalb County District 3 Commissioner, Larry Johnson will engage in an armchair discussion with Secretary of TransportationPete Buttigieg today, Feb. 14.
Johnson will moderate the General Plenary Session during the 2022 NACo Legislative Conference.  As part of the armchair discussion with Secretary Buttigieg, Johnson will discuss the new bipartisan infrastructure law, streamlining the application process and steps that will help mitigate concerns for county government interested in applying for competitive funding opportunities.
In addition, during the legislative conference many pressing issues will be covered.  These include:
The U.S. Treasury final rules for the 65.1 billion in direct county aid form the American Rescue Plan Act
Resources for mental health, substance use disorders, housing and broadband
Federal regulations such as the "Waters of the United States" and FEMA's flood insurance reforms
Disaster preparedness and community resilience, and the outlook for federal public lands policies, among many other topics.
"This week, we are taking the "Counties Matter" message to federal officials", said Commissioner Larry Johnson.  "We must explain the role of counties and remind them that federal policies matter to county government and county government matters to America." As the saying goes, "If you are not at the table, you're on the menu!"
Johnson will also introduce: Speaker of the House, Nancy Pelosi; Secretary of Agriculture, Tom Vilsack and Deputy Secretary of the Interior, Tommy Beaudreau.
For more information, contact Commissioner Larry Johnson's office at 404-371-2425 or visit www.commissionerlarryjohnson.com.