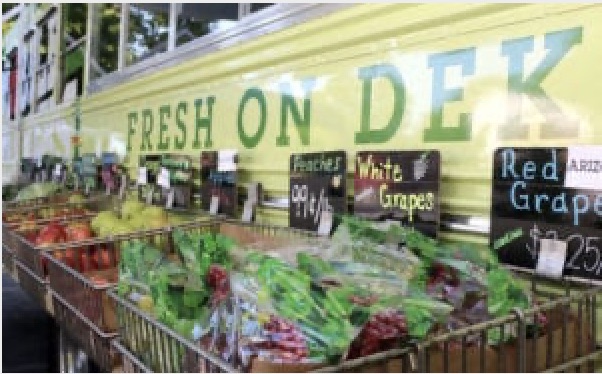 DECATUR, GA—DeKalb County's Fresh on DeK Mobile Farmers Market will kick off its 2022 season with a virtual event featuring Chef Mical St. Clair.
The kickoff will be held on Friday, May 20, 11 a.m. to noon. Chef St. Clair will prepare Greek chicken quesadillas, Greek pico salad, and mint infused water during the food demonstration.
Registration for the Zoom session can be found at https://bit.ly/FODKickoff2022 or tune into the live session on Fresh on DeK's Facebook page.
Fresh on DeK is made possible with funding from the Centers for Disease Control and Prevention, DeKalb County Government, DeKalb County Board of Health and UGA Extension.
In addition to nutrition education, DeKalb County Extension's programming focuses on horticulture, the environment, communities, youth, and families.
For more information about Fresh on DeK or to learn more about other programs and services, visit the DeKalb County Cooperative Extension office at www.freshondek.com or contact us at 404-298-4080