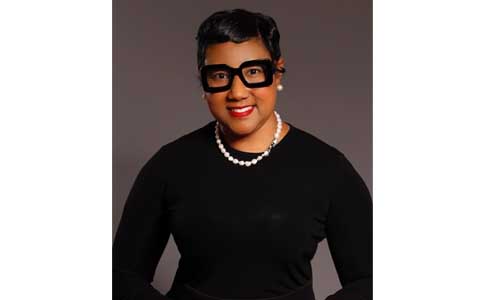 DECATUR, GA– DeKalb County business owners and interested individuals are invited to register for a free virtual summit that is designed to  provide a wealth of information to help businesses sustain and  grow in the ever-changing pandemic environment.
DeKalb County Commissioner Lorraine Cochran-Johnson will host the 2nd Annual DeKalb County Business Owner Virtual Summit on Wednesday, Sept. 1, 8 a.m. to 3 p.m.
The free virtual conference will provide attendees with pertinent information on navigating a business through COVID-19, infrastructure, public safety, Tax Allocation Districts, overlay districts, loan products, and opportunity and empowerment zones, as well as what these programs, tools and incentives offer and how they can impact a growing or expanding business.
"This year, I'm excited to hold a virtual summit that provides a next-level technology experience equipped with chat rooms, real-time panel discussions, exhibitors and videos," said Cochran-Johnson. "Many businesses in DeKalb remain vulnerable as COVID-19 continues and many businesses owners struggle to move forward. To assist them, I have created the most robust one-stop-shop business resource platform in DeKalb. It is my goal to create an environment that allows DeKalb businesses to grow and thrive."
Representatives from various DeKalb County departments and community agencies will be in attendance, including Peggy Allen (director, Roads & Drainage); Andrew Baker (director, Planning & Sustainability); ShaTausa Edwards (procurement operations manager, Purchasing & Contracting); Allen Mitchell (director, Community Development); Nicole Rutland (captain, Police Department); and Ernest Slaughter (program management coordinator, SPLOST).
Additional scholars and experts in attendance will include Frankie Atwater (president & CEO, DeKalb Chamber of Commerce); Abel Beyene (director, Great American Franchise Expo); Dorian Debarr (president, Decide DeKalb); Terri L. Denison (Georgia district director, U.S. Small Business Administration); Yvonne M. Forbes (president, My Path Act, a Forbes Management LLC Company); Matthew Lee (executive director, Tucker-Northlake CID); Bobby Rand (national service officer, AMVETS National Headquarters); Martha Revelo (northeast outreach director, Office of U.S. Senator Raphael Warnock); Angela J. Riccetti (managing attorney of office, Atlanta Legal Aid Society); and Lance W. Triggs (president, program operations, senior executive vice president, Operation HOPE).
"I'm confident business owners will gain a wealth of knowledge at the summit and we're excited to offer information on small business incentives, including abatements and loan products available throughout the county," said Commissioner Cochran-Johnson. "Simply put, my goal is to ensure our small business owners have the resources they need to progressively move forward in DeKalb."
Interested individuals  should register by visiting https://dekalbbusinesssummit.vfairs.com.