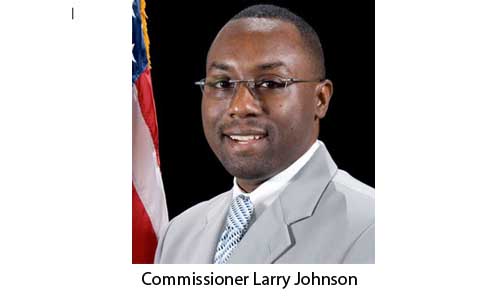 DECATUR, GA—DeKalb County Commissioner Larry Johnson will host DeKalb County South Precinct Police Meetups each Saturday starting May 22 through June 26.  The meetups will begin at 2 p.m.    
"I believe in cultivating and building strong relationships between our community and police," Commissioner Johnson said. "This is why police meetups like these are so important for everyone to know we must all work together to make our communities what we want them to be currently and in the future."
The officers will meet for their roll calls in the different communities throughout District 3 to further demonstrate their level of commitment and service to protecting the citizens of DeKalb before commencing their daily routines.
The meetups will be held as follows:
May 22, Starlight Heights Community (Dobbs Drive)
May 29, Hidden Lakes Community (Boring Road)
June 5, Belvedere Community (Memorial Drive & Rupert Road)
June 12, Bouldercrest & Cedar Grove Community (Cedar Valley Lane)
June 19,  Highland Park Community (Bixler Circle)
June 26, Kings Row Community (Luxembourg Court)
For more information, contact Commissioner Johnson's office at 404-371-2425 or visit www.commissionerlarryjohnson.com.