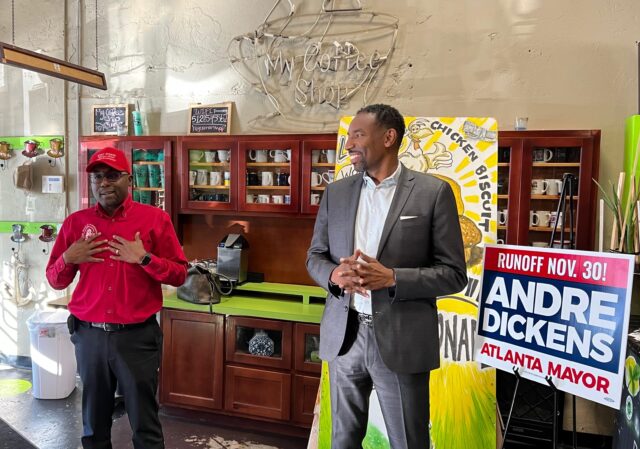 The Wonder Years actor Kal-El Charles White to appear  
Atlanta Mayor-elect Andre Dickens will join DeKalb County Commissioner Larry Johnson for the closing ceremony of Johnson's annual Tree of Love event on Dec. 18.   
Johnson said he is excited about welcoming Dickens to celebrate the holiday event in DeKalb County. He said he is honored to have endorsed Dickens for his bid for office and believes Dickens will serve the city proudly as the 61st mayor of the city of Atlanta.
Dickens won by a landslide—64 percent—in the Nov. 30 runoff with Atlanta City Council President Felicia Moore.
"I want to congratulate Mayor-elect Dickens. We have worked together for years on affordable housing and making sure our youth are equipped for the 21st Century," said Johnson.  "I was proud to endorse him. He will do Atlanta and the region proud."
Johnson said he also is looking forward to welcoming Actor Kal-El Charles White, a cast member of The Wonder Years ABC television series, who also will be a special guest at the Tree of Love event. The rising star is an Atlanta native who hopes to make it to the NFL, according to his bio.
The Annual Tree of Love closing celebration will be held on Dec. 18, noon, at the Porter Sanford Performing Arts Center, 3181 Rainbow Drive, Decatur.
Children who have been "adopted" by the community for Christmas presents will receive their gifts. The program will include entertainment and awards.