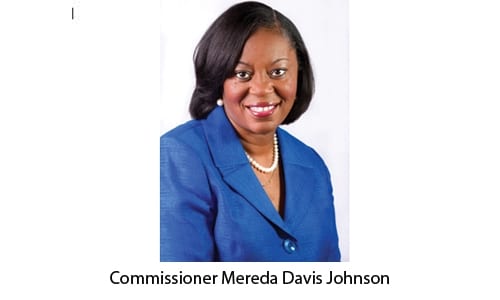 STONECREST, GA–DeKalb County Commissioner Mereda Davis Johnson will host a town hall meeting on Tuesday, April 19, 6 p.m., featuring a tree planting experience at the Stonecrest Library.
Commissioner Davis Johnson will be joined by Roots Down partners, who will share information about tree plantings and edible gardens established at five DeKalb County community  libraries, including  gardens at the Stonecrest Library.
"In addition to learning about our fruitful gardens, you will have an opportunity to win a grocery gift card in our continued efforts to fight food insecurity. Two individuals will receive a $100 grocery gift card at each meeting," Davis-Johnson stated in an April 18 email announcement  to constituents.
The commissioner's staff also will present a report, "District 5 Over the Years," which will highlight the progress that has been made in District 5.
A brief presentation about the DeKalb 2050 Unified Plan also will be made during the meeting.
Davis-Johnson's mini town hall meeting series continues as follows:
Hairston Crossing Library, April 20, 6 p.m.
Redan-Trotti Library, April 25, 6 p.m.