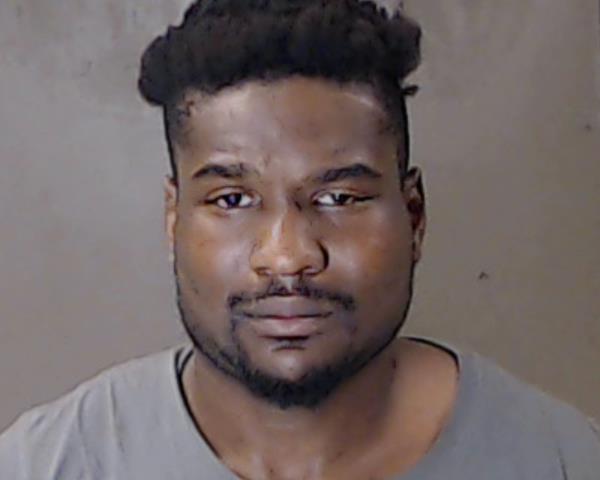 DECATUR, GA—Justin Gold, a 27-year-old Decatur man, has been sentenced to life in prison for the stabbing death of a family friend over a $125 debt. 
DeKalb County District Attorney Sherry Boston announced Gold's conviction by jury trial. Jurors returned guilty verdicts Nov. 16 against Gold on charges of Malice Murder, Felony Murder, Aggravated Assault, and Possession of a Knife during the Commission of a Felony in connection with the stabbing death of 38-year-old Antoine DePass.
The fatal incident occurred on Sept. 11, 2018 at 1301 Thicket Way in Decatur, where Gold lived. DePass, a family friend, traveled to Gold's apartment to pay him $125 he said  he was owed. Gold became angry with DePass, pulled out a knife, and stabbed him nearly 20 times in the face, head, chest and heart, the District Attorney's Office stated in a news release.
Gold left DePass bleeding in the grass, changed his clothes, collected the weapon, and called an Uber. When the driver arrived and saw the victim, she questioned Gold. He said he did not know the victim and tried to convince her to drive away. The driver refused and called 911. Gold fled the scene.
When police arrived, DePass had succumbed to his injuries. The Uber driver gave a description of Gold, his Uber username and the address to which he had requested transport. Officers found Gold at the Missionary Drive address provided by the driver. He attempted to flee, but officers were able to get him into the patrol car, along with a bag the Uber driver had seen him carrying. The bag contained Gold's identification, clothing with blood on the pants, and a large butcher knife also covered in blood. The defendant was taken to headquarters for questioning where he changed his story multiple times before claiming he acted in self-defense.
Gold was sentenced to life in prison without the possibility of parole plus 5 years to run consecutively by DeKalb Juvenile Court Judge Fatima El-Amin, sitting for DeKalb Superior Court Judge Asha Jackson.
The case was prosecuted by Senior Assistant District Attorney Alana Driscoll, with assistance from Senior ADA Leah Hightower, DA Investigator Solomon Bibbs, and Victim Advocate Yuzellie Garcia. Detective D. McBride of the DeKalb County Police Department led the initial investigation.