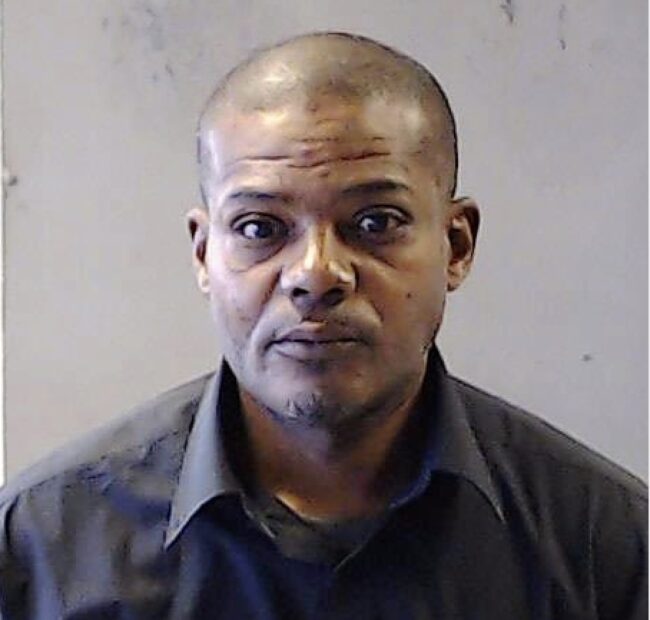 DECATUR,GA—A 46-year-old Decatur man has been sentenced to life in prison, after fatally shooting his wife while their four children were waiting in a car.
James Beard, 46, was convicted on charges of Felony Murder, Aggravated Assault, and Possession of a Firearm During the Commission of a Felony in connection with the fatal shooting of his wife, Angela Bishop, 38.
DeKalb County District Attorney Sherry Boston announced a conviction by jury trial today in the four-year-old murder case.
The incident occurred on March 31, 2017 at the apartment complex where Beard lived, located in the 2900 block of Panthersville Road in Decatur. Bishop and Beard had been in a relationship for more than 13 years and had four children together. The victim and children resided in South Carolina. Beard moved to Georgia the previous year during a break in the relationship. When the relationship resumed, Bishop began traveling to Georgia with the children to visit their father, authorities said.
According to the investigation, there had been violent incidents throughout the course of the couple's relationship. Beard was arrested twice in South Carolina on charges related to domestic violence, and the victim told members of her family that Beard had threatened her with a gun. A few weeks before the murder, Beard and Bishop married suddenly, surprising those who knew them. Bishop shared with family that she felt she had made a mistake.
On the day of the fatal incident, Bishop traveled to Georgia with the children. When they arrived, she knocked on the door of Beard's second-floor apartment, he opened the door, and he shot her, according to a press release DeKalb District Attorney Boston. Beard carried Bishop down the stairs, asked a bystander to call 911, and threw the gun behind the apartment building, authorities said. The children were waiting in the car for their mother.
Following his conviction, DeKalb Superior Court Judge Asha Jackson sentenced Beard to life in prison plus five years to serve three in custody.
The case was prosecuted by Senior Assistant District Attorney Drew Healy, with assistance from Senior ADA Dionne McGee, DA Investigator Genard Tindal, and Victim Advocate Shelbie Rainwater. Detective B.R. Smith of the DeKalb County Police Department led the initial investigation.